Last Updated on 17 Sep 2021 1:37 pm (UK Time)
WBA (Super), Ring Magazine and #1 Super Middleweight Callum Smith will have to climb a huge mountain on December 19 when he takes on the P4P King Saul 'Canelo' Alvarez live and exclusive on DAZN worldwide as part of their new global launch. Eddie Hearn has now confirmed the Alamodome in Texas as the venue for the event with 11,000 fans in attendance.
Canelo has previously boxed in Texas against the brother of Callum Smith: Liam Smith at the AT&T Stadium in Arlington in front of 51,240 on HBO PPV in 2016. On that occasion, Canelo knocked out Liam to win Smith's WBO Light Middleweight Title with a body shot after several knockdowns and hopes to deliver the same fate to Callum.
The (29-0) Liverpudlian will have everything against him on the night: the notorious Canelo judging, fighting on a Canelo promotion and fighting in front of 11,000 Canelo fans in Texas. Even with all of these disadvantages, can the Brit bring home the belts and make history on December 19?
Callum Smith: The Huge Journey ahead of him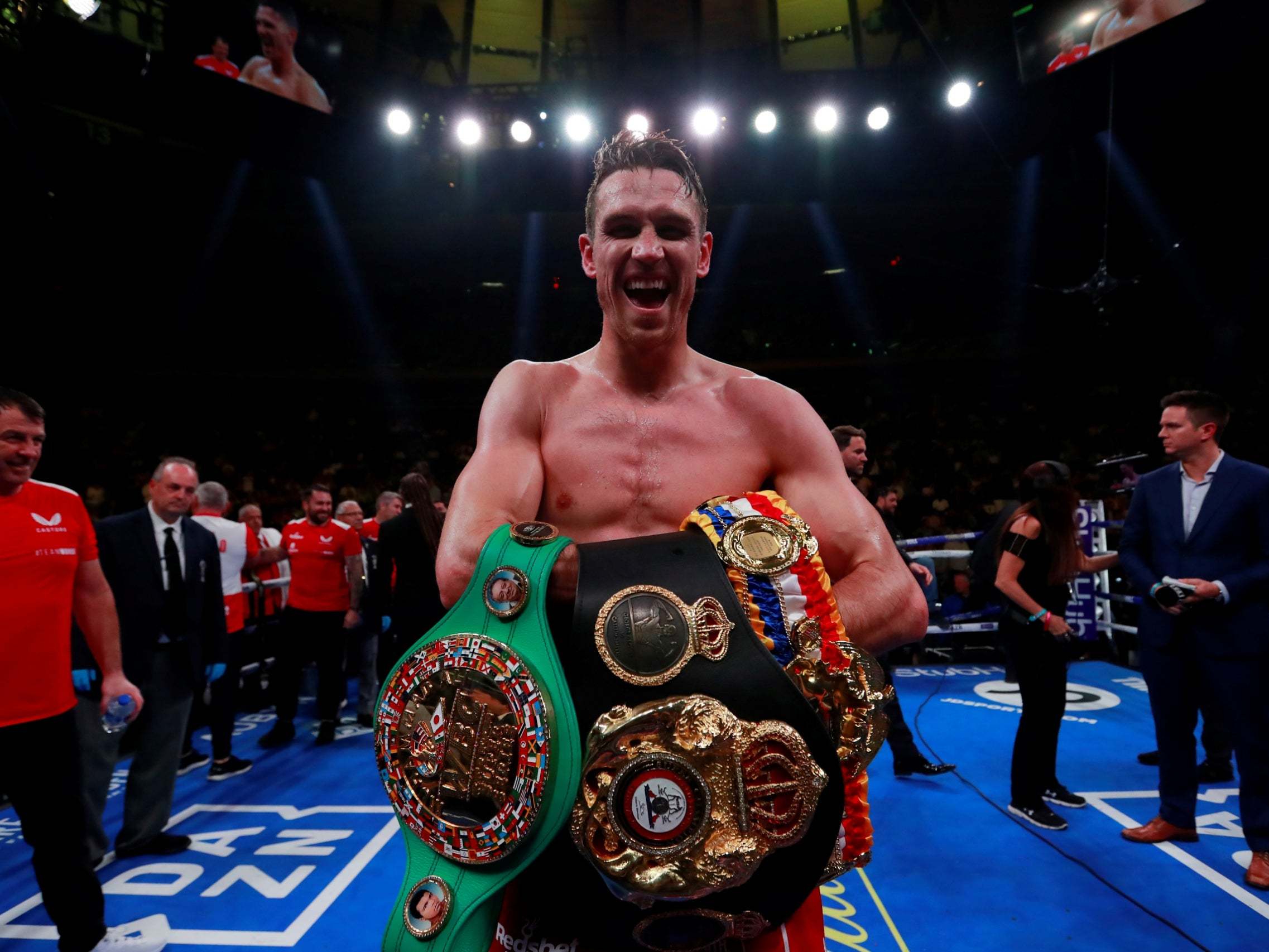 Canelo and Callum Smith have one common opponent in Rocky Fielding. Smith faced the then-undefeated Fielding in the 'battle of Liverpool' in 2015 where he delivered an emphatic, devastating first-round TKO. In 2018, Canelo Stopped Fielding in 3 rounds after a destructive punch-perfect, body-heavy display to become a 3-weight world champion.
Smith has had a decorated amateur experience winning three nations titles, ABA titles and defeating the 2012 Olympic Games gold medallist. This gave him strong foundations and fundamentals to build on with his trainer Joe Gallagher that could be priceless on the night.
Smith is constantly in the gym even without a fight date and therefore was able to take the fight on short notice, but it would be difficult for him to get adequate sparring and preparation. Smith is 30 and in the prime of his career he believes the fight has come at 'the perfect time for him' and this is his opportunity to create a legacy.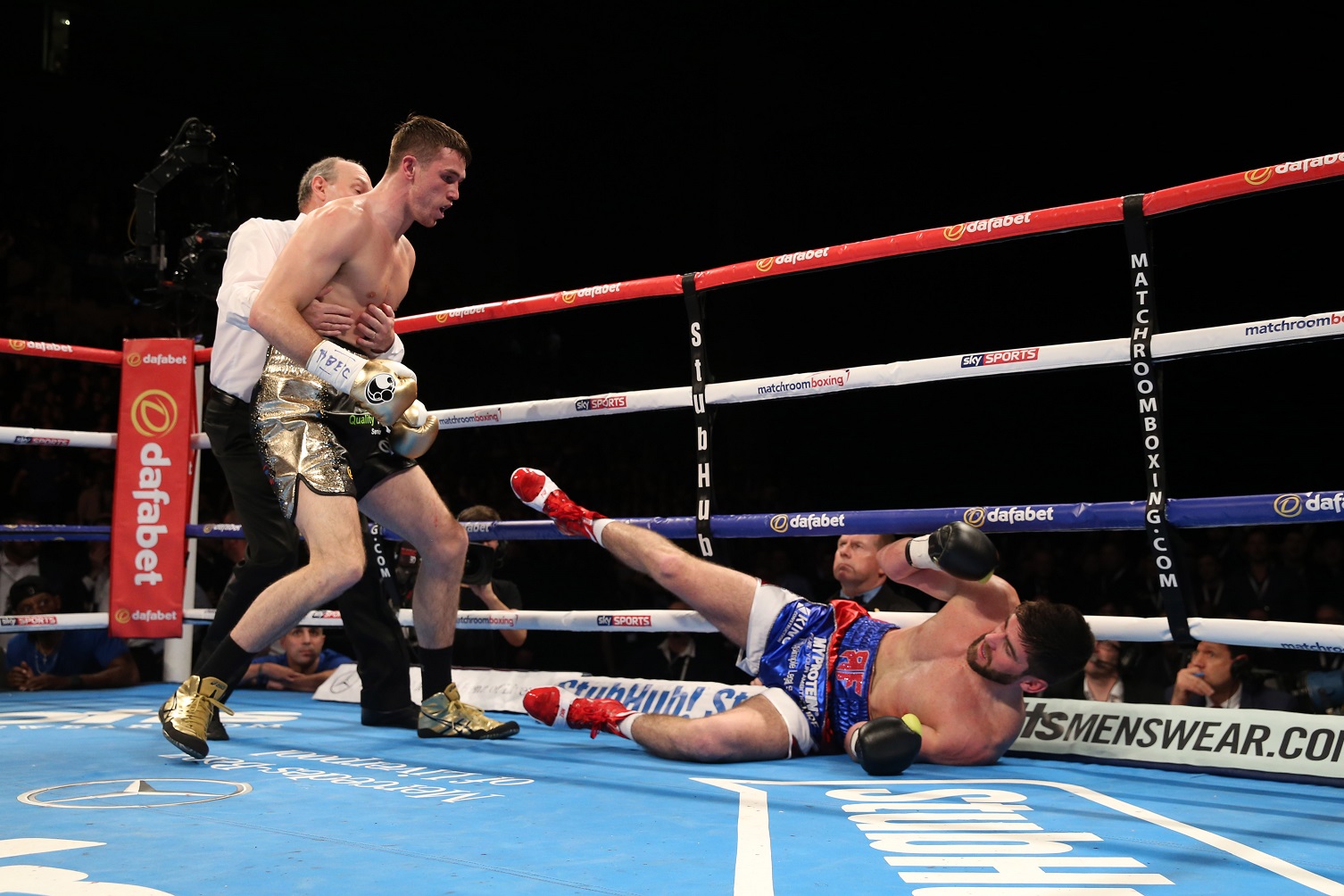 Callum Smith's fundamentals and dedication to training will give him a good chance of springing the upset. The key for Smith will be his reach and jab as shown in Canelo's fight with Sergey Kovalev. Smith is much younger than Kovalev and should be fresher as well as faster and having a longer reach.
Power, which Smith possesses in mass, is likely to be ineffective due to Canelo's granite chin unless Smith can break him down first. Smith will also need to be perfect in his defence as Canelo punches very hard and will look to grind the 6 ft 3 Smith down to the body as he did with Fielding. He can not afford to switch off at any moment as Canelo has shown he can end the fight at any time.
Many fans were concerned with Smith's performance against Ryder. Ryder is essentially a less-skilled, southpaw version of Canelo and Smith struggled to establish any distance against him and this led him to lose the fight in many peoples eyes.
Boxing fans dismiss any chance of the Liverpudlian winning on points as they have previously experienced wide scorecards in Canelo fights which suggest a decision against the 'face of boxing' would be impossible. For example, there was a lot of controversy in the first GGG fight which was very close and one judge scored it to Canelo by 8.
In addition to this, this time Canelo is the promoter. However, this time Canelo does not have a TV Deal in place or the fight in his fighting home of Las Vegas Another thing criticised by fans is Canelo adding a rehydration clause limiting larger opponents such as Smith from putting on too much weight after the weigh-in.
Smith will weigh in again on the morning of the fight and will not be allowed to weigh-in more than 178 pounds or it could mean huge financial penalties as frivolous as $250,000 per pound.
Callum Smith will have the opportunity to instil himself into the pound-for-pound rankings on December 19 in Texas and make history for himself, but all the odds are stacked against him.
Can the Pride of Liverpool and the whole of Great Britain pull off the impossible task; bring home the belts and give British boxing fans a happy ending to a terrible year?