Chisora vs Parker Headlines a Stacked Night of Action tonight on Sky Sports Box Office for £19.95 in the UK and Ireland and on DAZN in the rest of the world. Eddie Hearn and Matchroom Boxing deliver 8 fights starting on YouTube from 5 pm.
Chisora vs Parker was in Jeopardy after arguments about who would walk to the ring second, but that was resolved and Chisora will now walk to the ring first. The Card features a much-anticipated and all-exciting Heavyweight Clash, the undisputed lightweight titles, the WBA Light Heavyweight title and much more.
Chisora vs Parker: Running Order and Weights
17:00 GMT: Sky Sports Boxing YouTube
Link to Watch: https://www.youtube.com/watchv=PHp2ceUj0Fg&ab_channel=MatchroomBoxing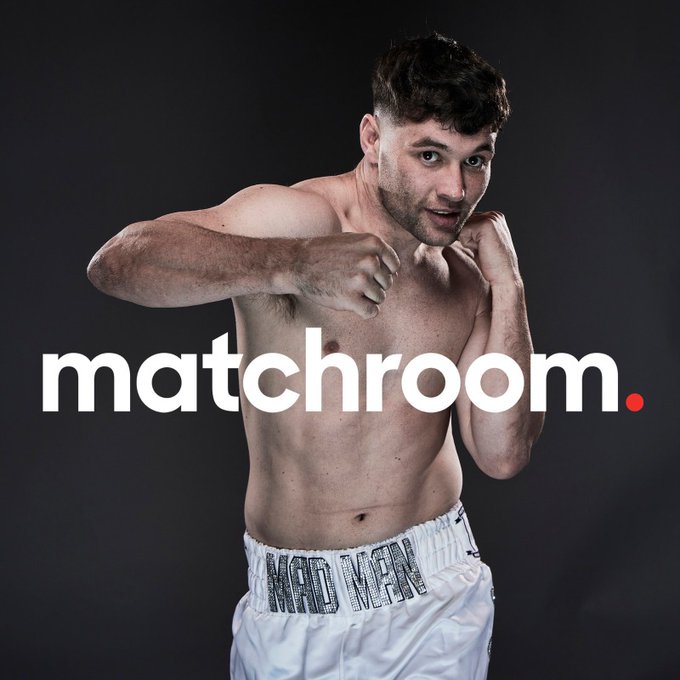 8 Rounds Super-Middleweight
Scott Fitzgerald (169.4) vs Gregory Trenel (166.2)
Typically, the first fight is on YouTube and Facebook, but tonight only on YouTube due to Sky taking part in the 'social media boycott'. Scott Fitzgerald's return to the ring against Gregory Trenel (13-6) opens the action for Chisora vs Parker on 5 pm Sky Sports YouTube.
18:00 GMT/ 13:00 ET/ 10:00 PT: Sky Sports Box Office and DAZN
PPV Links
Sky Customers:
https://www.sky.com/boxoffice/chisora-parker?dcmp=DCvJP_editorial
Non-Sky Customers:
https://sports.skyboxoffice.com/events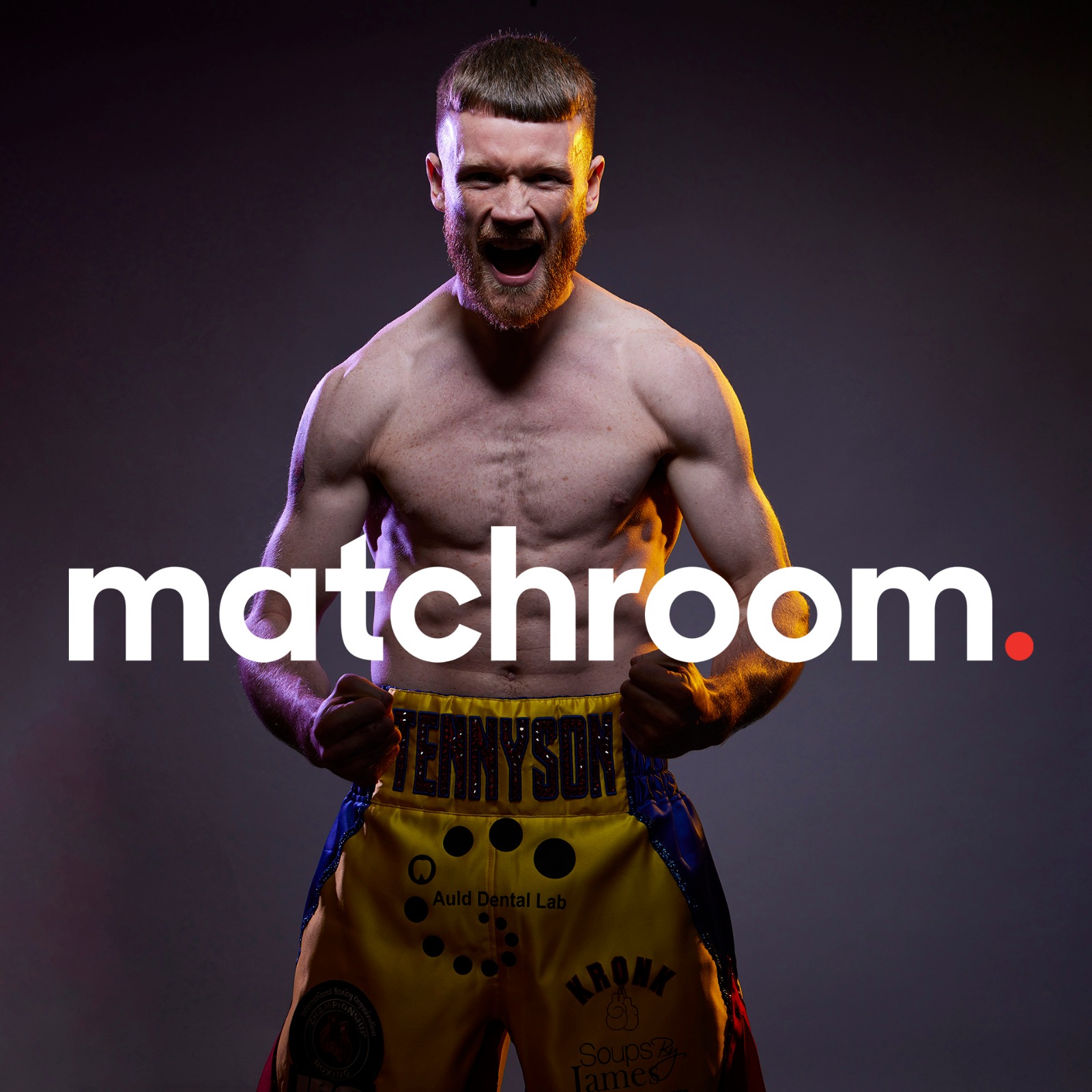 12 Rounds Lightweight
Vacant IBO World Title
James Tennyson (134.7) vs Jovanni Straffon (133.2)
The PPV Broadcast begins with Belfast Banger James Tennyson (28-3) facing off against Mexico's Jovanni Straffon (23-3) for the vacant IBO Lightweight Title. Tennyson Won the British Title at Fight Camp and made an impressive statement with a first round KO over Josh O'Reilly (16-0) in December in a world title eliminator.
4 Rounds Heavyweight 
Johnny Fisher (245.4) vs Phil Williams (268.7)
Expected at around 7:30 pm GMT
12 Rounds Light-Heavyweight 
WBA (Super) World Title
Dmitry Bivol (174.2) vs Craig Richards (176.6)
Britain's Craig Richards (16-1) has a huge opportunity as he faces Undefeated WBA Light Heavyweight Champion Russia's Dmitry Bivol (17-0) in the seventh defence of Bivol's World title. Richards dethroned British Champion Shakan Pitters in December and now takes a huge leap to world level.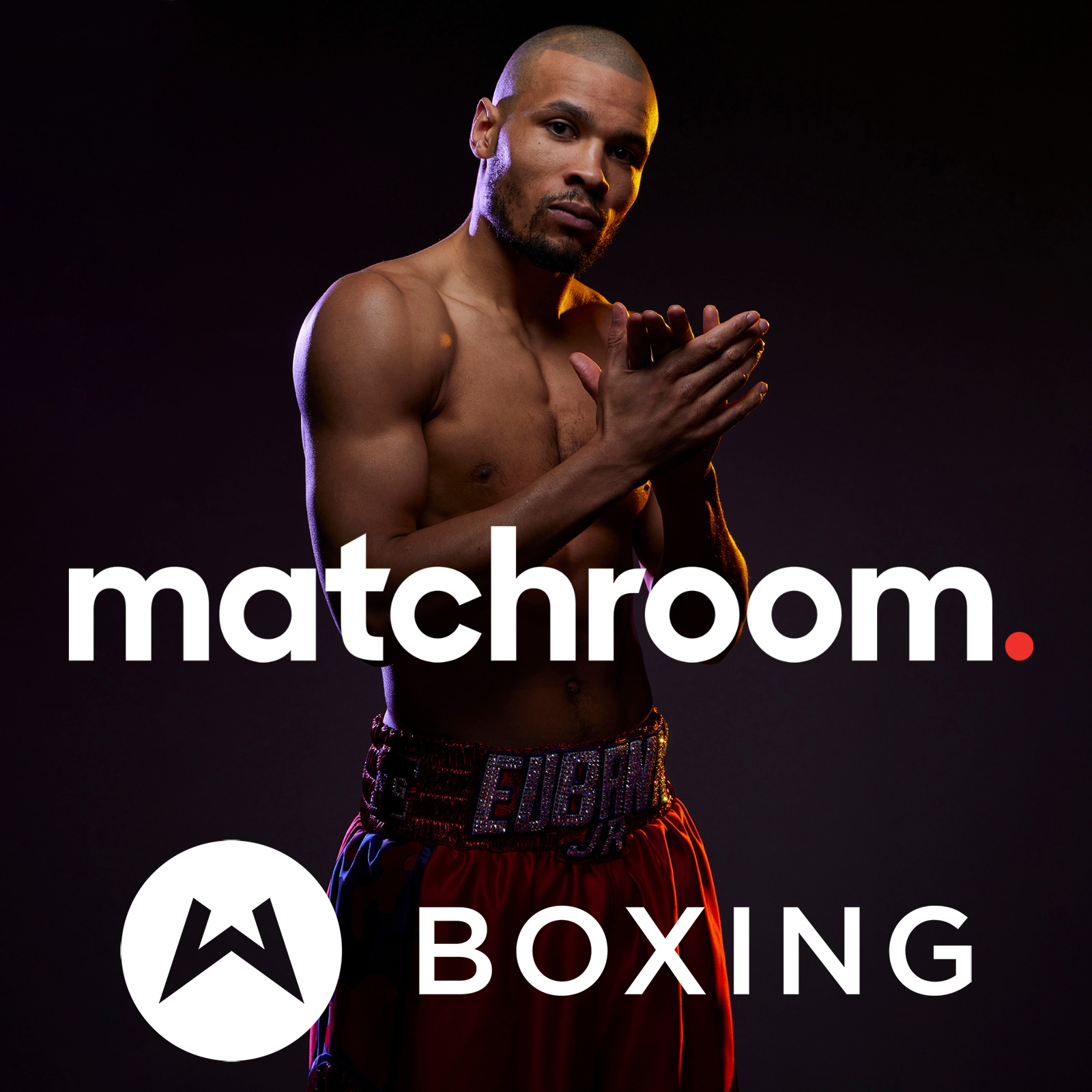 Expected at around 8:15 pm GMT
10 Rounds Middleweight 
Chris Eubank Jr (162.1) vs Marcus Morrison (161.8)
Household Name and Elite Middleweight WBA #1 Chris Eubank Jr (29-2) faces Marcus Morrison (23-3), who is coming off a career-best win in a non-title domestic fight. Should Eubank Jr get through here he is looking for a big title fight in the summer potentially against Demetrius Andrade (30-0) for the WBO World Title.
4 Rounds Lightweight 
Campbell Hatton (135.9) vs Levi Dunn (134.5)
Chief Support: Taylor vs Jonas
Expected at around 9:30 pm GMT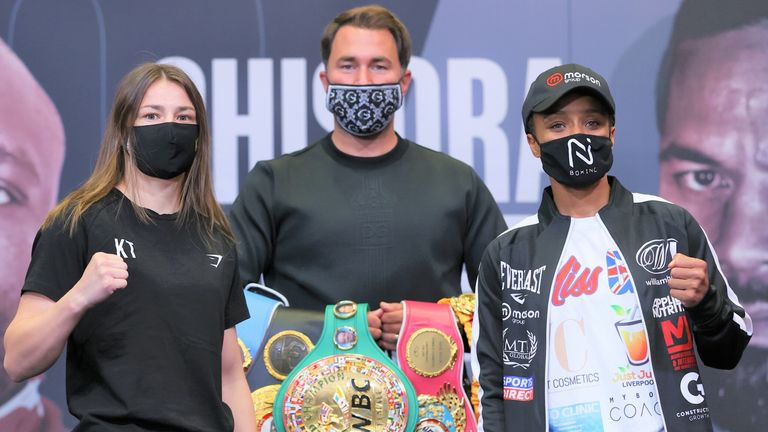 10 Rounds Lightweight 
Undisputed World Titles
Katie Taylor (134.8) vs Natasha Jonas (134.7)
In the Co-Main Event, Irish Sensation Katie Taylor (17-0) defends her Undisputed Lightweight Titles against an old amateur foe and WBC World Title Challenger Britain's Natasha Jonas. Jonas (9-1) drew with harper for the world title fight came and now gets another big opportunity on a huge platform.
Main Event: Chisora vs Parker
Chisora vs parker Expected at around 10:15 pm GMT
12 Rounds Heavyweight
WBO Intercontinental Title
Derek Chisora (250.8) vs Joseph Parker (241.2)
In the Main Event, Top 10 Heavyweight Dereck Chisora (32-10) and Joseph Parker (28-2) go head to head for the WBO intercontinental title. Chisora Parker was meant to take place in October 2019 but a spider bite prevented that from happening. Now they fight on an even bigger platform.
Chisora vs Parker: Sky Sports Box Office and DAZN from 6 pm GMT