Last Updated on 17 Sep 2021 1:41 pm (UK Time)
Matchroom USA will return to North America for the first time in over 8 weeks with an exciting World championship Triple Header topped by pound-for-pound star Juan Francisco Estrada. Estrada defends his WBC and Ring magazine belts against Carlos Cuadras in a rematch of their 'Mexican War' which took place in 2017.
Roman Gonzalez faces off against Israel Gonzalez for Chocolatito's WBA (Super) Super-Flyweight title in the co-main event. The Nicaraguan won the title by stopping Kal Yafai in February this year. In addition, the electrifying WBC flyweight champion Julio Cesar Martinez battles IBO champion, Maximo Flores in the second defence of his world title. Prospects Diego Pacheco, Austin Williams and Otha Jones III all return on the undercard.
Estrada Cuadras: The Big Rematch
After winning the WBC Super-flyweight crown off of Srisaket Sor Rungvisai in a mega rematch that took place in California in April of last year, Estrada only had one more loss to avenge in his professional career. That being fellow world champion and Pound-for-pound elite Roman Gonzalez. Estrada is contracted to take on Gonzalez in the first quarter of 2021 should they both win their interim bouts. This fight is dependent on the gate of a sold-out crowd in Los Angeles though; due to the 7-figure purse demands of team Gonzalez.
Estrada defended his world title in August in Mexico in a relatively simple fight in which he managed to produce a 9th round TKO and is now taking an 'interim' fight in preparation for Gonzalez and in awaiting of the return of crowds. The interim fight for Estrada will be a rematch against fellow Mexican Carlos Cuadras who boxed a very competitive battle in their first encounter. Cuadras came off the floor in round 10 to lose a close unanimous decision to the favourite, Estrada. The knockdown was the determining factor on every card, meaning if there was no knockdown it would have ended in a draw.
Estrada, 30, is in the prime of his boxing career and Cuadras at 32 is slightly passed him; clearly evident in his recent bout against Jose Maria Cardenas on the undercard of Tyson Fury. Cardenas now has 6 defeats on his record and is far below the level of Cuadras but still managed to take him to a toughly fought majority decision. Although, the first fight was very interesting and a fierce battle, it is likely that the second fight will not be as close. Estrada has the opportunity to make a big statement at 115 pounds by being the first fighter to stop the very resilient Cuadras.
Chocolatito Gonzalez: Chief Support
Many thought the career of Roman Gonzalez was over in 2017 after his two losses to Rungvisai, with the second one being a brutal knockout. 'Chocolatito' only went on to compete once in 2018 and 19 in uncompetitive warm-up fights before he got his big opportunity at the beginning of 2020 to revamp his career.
Gonzalez was offered the chance to face undefeated British world champion Kal Yafai (26-0) for his WBA title. An unmissable opportunity, Gonzalez took one last shot to keep his career alive and managed to box an incredible contest, reminiscent of his pre-Rungvisai skills, dominating the Brit and eventually knocking him out in the 9th.
Chocolatito now faces off against Israel Gonzalez on the 23rd of October. Gonzalez having boxed twice previously for world titles coming up short both times is an ideal opponent for Chocolatito as he will provide a tough test but won't be too much of risk to the Estrada showdown.
Gonzalez is coming off his career-best win, a split decision victory over Sho Ishida in Japan. He is only 23, 10 years younger than Chocolatito, and hopes that his youth will prevail in this fight. He suffered his sole stoppage defeat to IBF champion Jerwin Ancajas at the age of 20 and claims he will correct his mistakes in the opportunity against 'Chocolatito', blaming inexperience.
Martinez Flores: WBC and IBO World Titles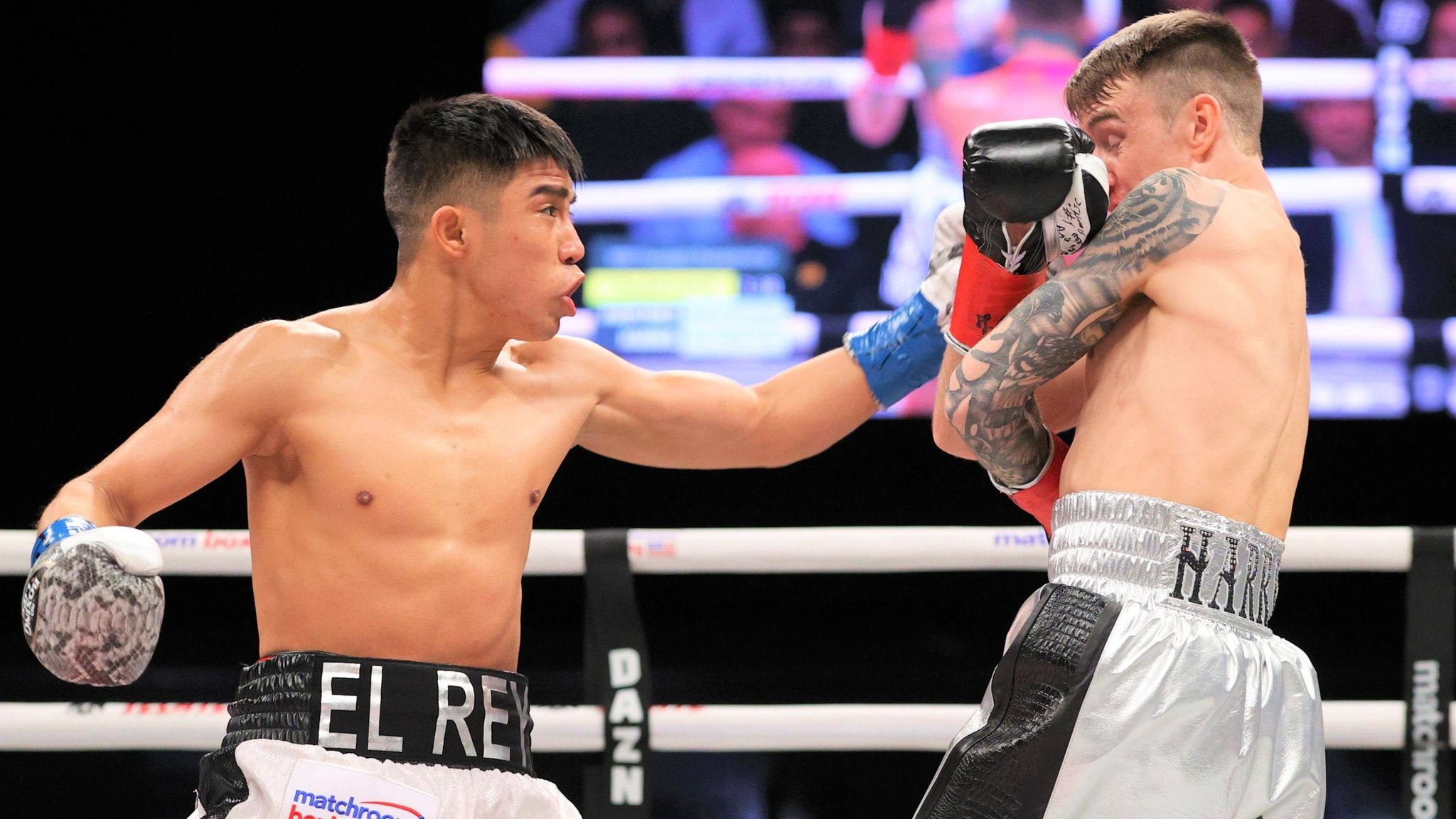 Young, thrilling, all-action star Julio Cesar Martinez returns to action against IBO champion Maximo Flores. His very fan-friendly aggressive style always makes for exciting, high-paced encounters. Flores possesses a similar front-foot pressure style with good knockout power that could make for an all interesting clash of approaches and a firefight early.
However, Martinez has boxed and won at a significantly higher level and it won't take long for the difference in class to show especially since Martinez is used to starting fast and putting pressure on his opponent early. Flores has faced two world-class fighters in Milan Melindo and Andrew Selby, losing on both occasions. Martinez has also faced Selby and came through with a stoppage victory.
Martinez hopes to unify the division in 2021 and move up, into an all-exciting super-flyweight mix. The only other obstacle in the way of unifications is his mandatory McWilliams Arroyo who he was scheduled to box in the headliner of Matchroom's return to North America in August but pulled out due to an illness. Martinez will hope to take care of his mandatory early next year, giving him ample time to box at least 2 more times in 2021.
Follow Us On Social Media:
Facebook - Twitter - Instagram - LinkedIn
Agree or Disagree?
Share your thoughts below!
Leave a comment