Published on 16 Jul 2022 12:12 pm (UK Time)
Linus Udofia is the Third instalment of Prospects to Watch.
Prospects to Watch is a series where I will analyse the best prospects in world boxing and review their potential as well as future fights.
Linus Udofia is (16-0) in his professional boxing career and is the reigning English Middleweight Champion. Originally from Nigeria, the 27-year old now resides in and fights out of Luton, Bedfordshire. He is managed by Steve Goodwin and Goodwin Boxing who are one of the most premier managers/promoters in the country.
Linus Udofia: The Early Life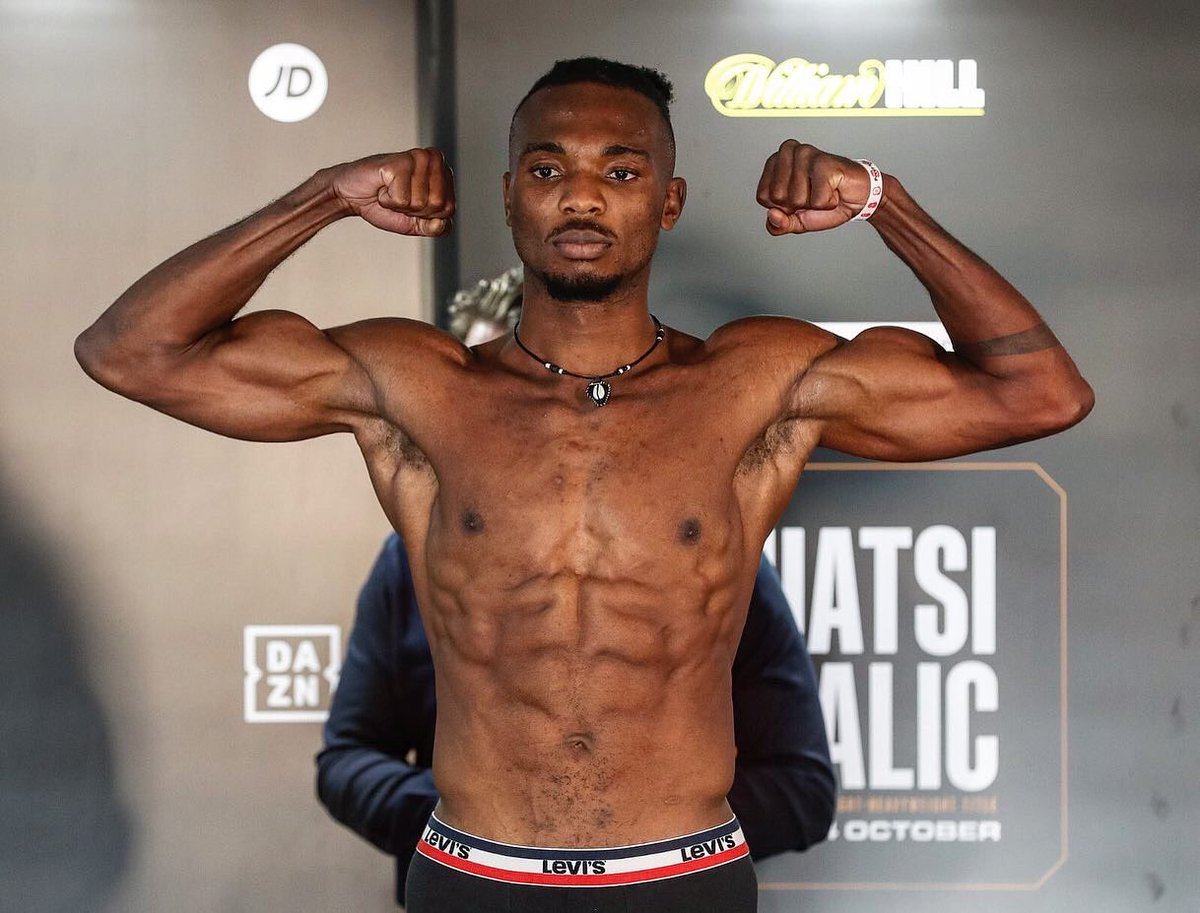 Linus Udofia was Born in Nigeria on 28th June 1993. He moved to the UK at the age of 8 and soon settled in his home of Luton in Bedfordshire. A natural athlete, Udofia had a great passion for football and all sports. He often competed in 5-a-side football tournaments and Athletics for his school. A late starter to boxing; he didn't start till he was 18 years of age when a friend suggested he try a boxing class.
After enjoying boxing, he kept at it and eventually started competing for Hockwell Ring ABC. He had a relatively short amateur career of just 3 years but managed to compete on 33 occasions including an impressive 29 victories. Udofia experienced early success in the unpaid ranks with a victory in the Under '20s of the ABA tournament. In addition, he was an ABA Seniors Finalist.
The Rise Through the Ranks
Linus Udofia always knew that he wanted to become a professional and did just that in January of 2016. He signed with Promoter Steve Goodwin and debuted in March of 2016 at the famous York Hall. Udofia racked up 6 wins from 6 contests in his first two years. In 2018, Udofia got a massive opportunity thanks to the relationship with Steve Goodwin to appear on Hayemaker Ringstar shows.
The 6-0 prospect managed to box 3 times in the first half of 2018, all on televised spots on UK TV Channel DAVE on David Haye Cards. This gave him a lot of exposure boxing on Domestic Title Shows and on the undercard of 2016 Olympic Silver Medalist Joe Joyce. After two more small hall wins, he finished the year strong boxing on the undercard of the Whyte Chisora 2 PPV Card at the 02 Arena.
Udofia, like many other boxers, cannot make ends meet with just his boxing income alone and therefore works as an electrician. He works for J&B Electricals who also sponsor him and have helped him a lot to be able to continue his professional career. Udofia is trained by Terry Steward who has worked in the corner of two-time world champion James DeGale.
Prospect to Contender
Linus Udofia went into 2019 with title aspirations and stepped up straight away. He fought 10 rounds for the first time in his career in an opposition step-up against two-time southern area title challenger Darren Codona. Udofia became the first man to stop him. After a tick over in September, Udofia challenged for the vacant BBBofC English Middle Title against Tyler Denny (12-1).
Udofia headlined for the first time against Denny and won the English strap after a close majority decision. Udofia has made the one defence to date against Dillian Whyte Protege John Harding Jr who he managed to stop in the 7th-round on the Buatsi Calic Undercard Live on Sky Sports. Udofia is in every competitive division at the world scene and domestically.
In 2021, Udofia hopes to enter the next stage of his career and aspires a 12-round domestic title. The British champion is Denzel Bentley and the Commonwealth Strap is held by Felix Cash. Both of whom are elite, undefeated Middleweight contenders and challenging step-ups for the man from Luton. Udofia hopes to be in that domestic mix in 2021 under the careful guidance of Manager Steve Goodwin.