Last Updated on 17 Sep 2021 1:35 pm (UK Time)
Eddie Hearn has now confirmed that Povetkin vs Whyte 2 will take place behind closed doors on March 6 broadcasted on Sky Sports Box Office and DAZN Globally. Povetkin vs Whyte 2 was originally agreed for November 21 but with the Russian catching Covid-19, November 21 and the subsequent January 30 date were not possible.
Many fans criticised the necessity for 'the body snatcher' to rematch Povetkin after the Russian landed a counter left uppercut knockout that left Whyte unconscious on the canvas in Brentwood. However, Team Whyte is adamant that they will once again become WBC mandatory challenger; they will dominate the fight again and 'Sasha' won't be able to find the same punch this time around.
Povetkin vs Whyte 2: Repeat or Revenge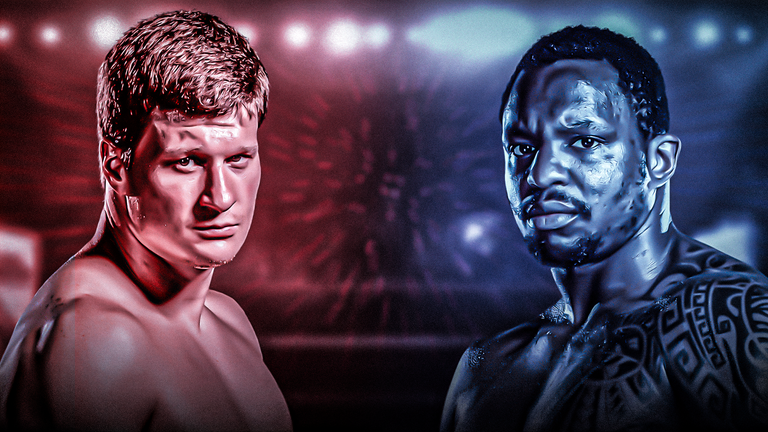 After being floored twice and being dominated, many fans wrote Povetkin out and expected Whyte to go for the finish. However, the pedigree and muscle memory of Povetkin drove him to slip a right hand and land the left uppercut which would cause a major upset and the need for Povetkin vs Whyte 2.
Povetkin (36-2-1, 25 KOs) is 41 years old and is far off his prime, which could mean he is vulnerable to shots and his resistance might have further deteriorated after catching covid-19.
After being stopped by Anthony Joshua, hurt by Michael Hunter and dropped twice by Whyte it is quite obvious that the Russian's punch resistance is not really there which means if Whyte were to catch him again he would be smart to go for the finish unlike he did on August 22.
The best chance Povetkin would have is another one-punch finish or rally of shots that will stop Dillian in his tracks. It is improbable that Povetkin will be able to stand up to the power, body punching and speed of Whyte for 12 rounds which means he needs to be able to land something significant in the first half, otherwise, it is likely he will allow 'the body snatcher' to get into a rhythm and dominate.
Should Povetkin win, he will be WBC 'Interim' champion and undoubtedly the mandatory for the winner of Fury Joshua 2 (should both fights happen) in early 2022.
Dillian 'Maximum violence' Whyte is (27-2, 18 KOs) with both losses coming by way off uppercut knockouts which is an evident liability in Whyte's game as he often leans into the shot by putting his head down making himself more vulnerable. He will have to defeat Povetkin on March 6 to have any chance of a world title shot in his career.
Even if Whyte comes through the Russian, his mandatory date of February 2021 which he worked very hard to finally secure overcoming may obstacles is obviously to be scrapped by the WBC. Instead, he is likely to be given a date in early 2022 which means he will have to potentially wait another 18 months for a title fight. Whyte will not take easy fights or wait for the shot, he could potentially face 3 more top 10 contenders between now and his mandatory fight which means 3 more chances at an upset.
On the other hand, it is much more probable that the winner of Fury Joshua will be made franchise champion and Whyte will be elevated to full WBC World Champion. Although, this is not the desire of 'the body snatcher' or Joshua as they both want to win the WBC World title.
This could result in a potential Joshua rematch in 2022 for the winner of Povetkin vs Whyte 2 as Joshua has clearly stated his intentions to be the undisputed champion and the franchise belt does not give undisputed status.