Newcastle fan-favourite and massive ticket-seller Lewis 'Sandman' Ritson returns to the ring this Saturday against former world champion Miguel Vazquez. Scheduled for 12 and for the vacant WBA-Intercontinental Title, Ritson attempts to move a step closer to his title shot and hopefully secure the #1 ranking and mandatory position in the process.
The undercard features a vacant female world title fight in the form of Savannah Marshall vs Hannah Rankin in what is promoted as 'England vs Scotland'. Qais Ashfaq takes on March Leach in a British title eliminator and the exciting prospect Joe Laws steps up.
Ritson Vazquez: Main Event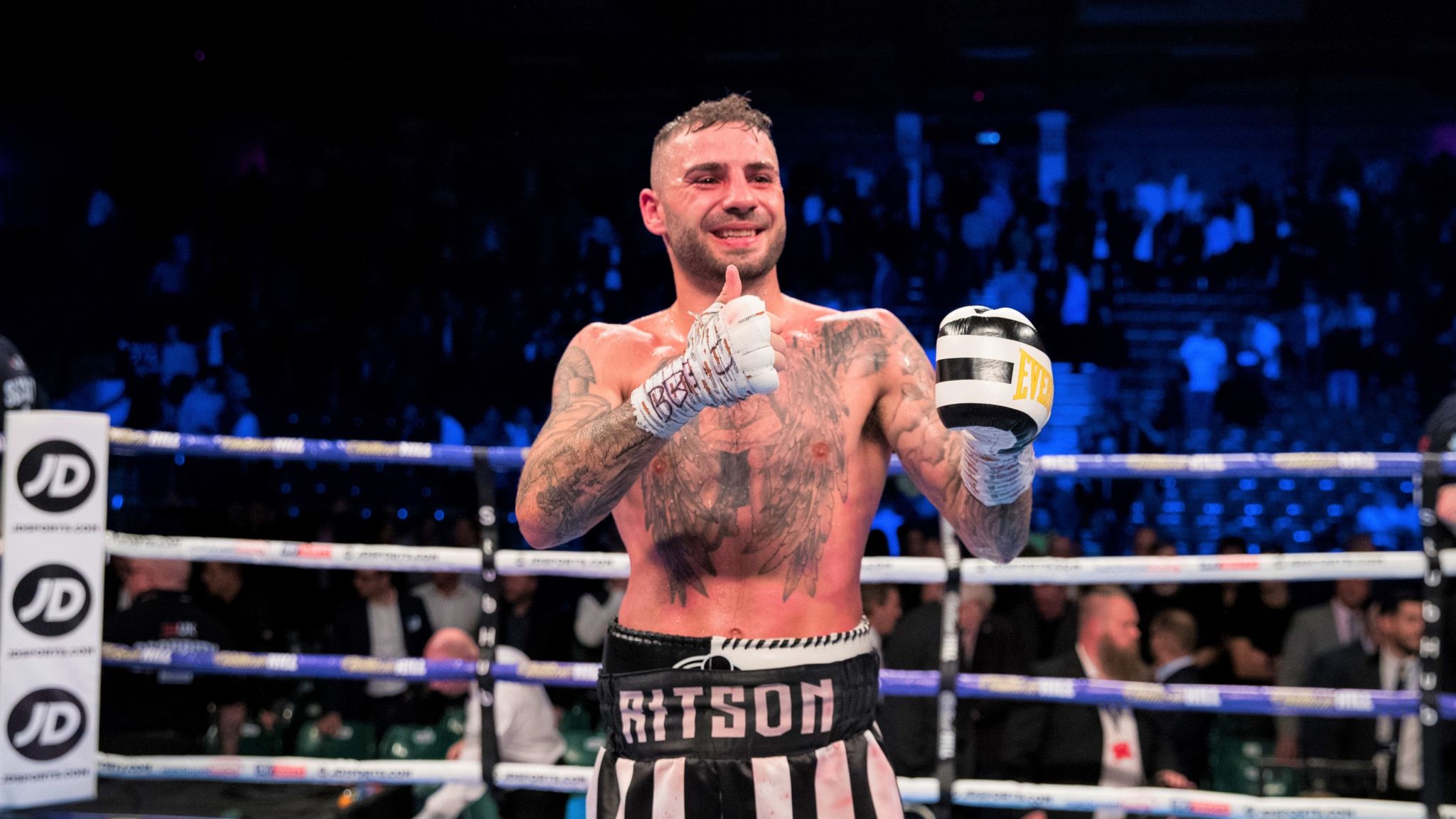 After an amazing performance in a fight of the year contender against former British, Commonwealth and European champion Robbie Davies Jr, Ritson hopes to continue his winning streak in the hopes to land a title fight in 2021.
With Jack Catterall reportedly agreeing to step aside to allow the Taylor Ramirez fight to go on, we will have an undisputed champion at the beginning of next year. This could mean a vacant world title as both men are big at the weight and would most likely move up to a stacked welterweight division should they unify all the belts.
If Ritson were to win this fight and the WBA were to become vacant, it is likely that Ritson would be ordered to face interim champion Alberto Puello for the vacant belt. First, he must get through Vazquez and it won't be an ordinary night for the 'Sandman'. He is used to having 10,000 people in the arena cheering for him when he fights but this time it will be a very different experience with no fans in attendance.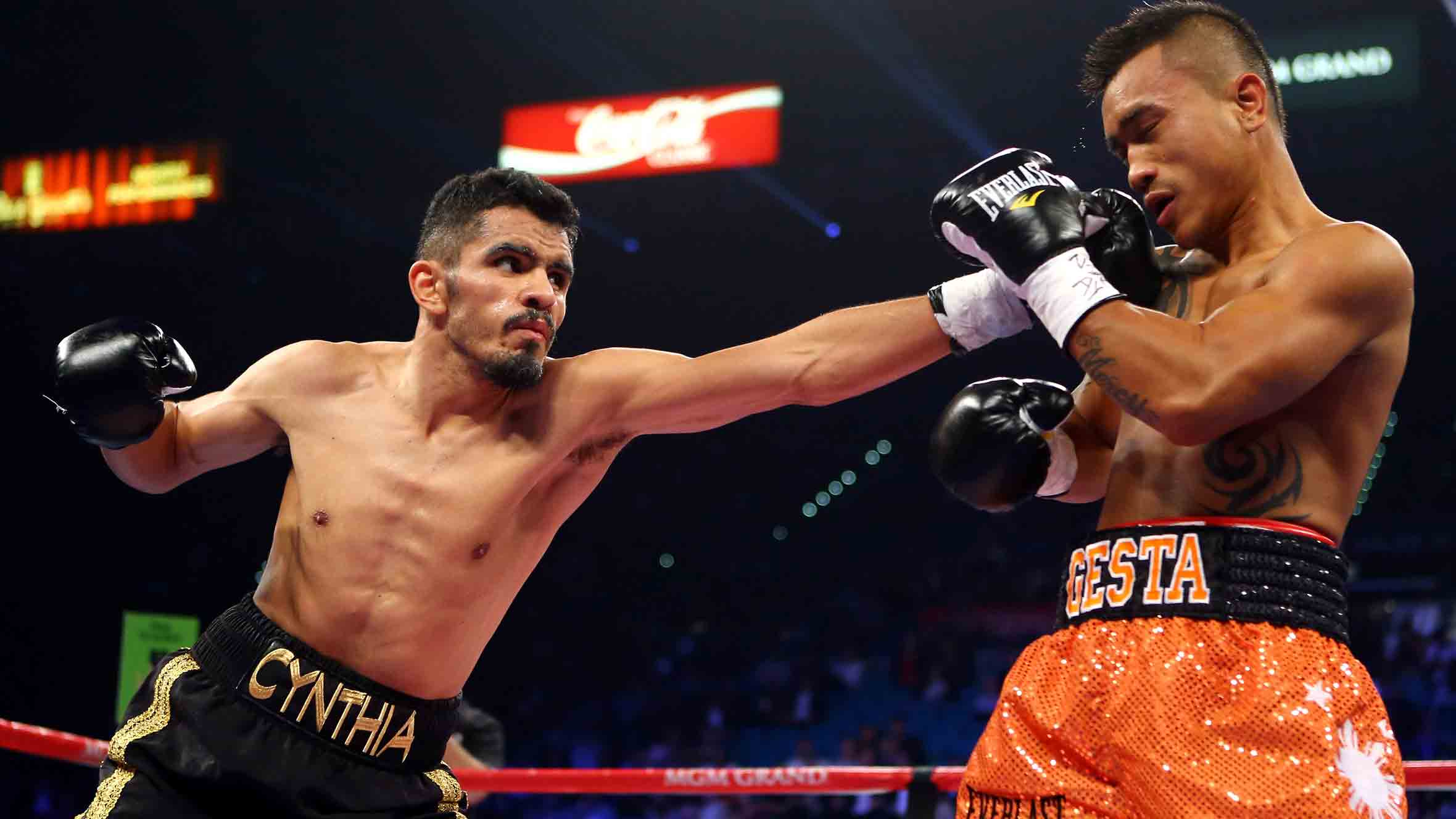 Both Boxers have been out of the ring for almost a year but this could affect Ex-IBF Lightweight champion, Vazquez more as he is used to competing 4-5 times a year and this ring rust could significantly alter his performance. Vazquez has taken on the role of being in the 'away-corner' since his knockout loss to Josh Taylor in 2017; despite this, the Mexican will come to win and try to upset the odds against Ritson.
This clash of styles could make for a very challenging contest for Ritson as Vazquez is a rangy, awkward fighter who possesses good movement and could give 'sandman' plenty of problems early. The Newcastle fighter will have to close the distance and set a high work-rate to unsettle the visitor.
Marshall Rankin: WBO Middleweight Title
The Undefeated Savannah Marshall faces Hannah Rankin for the vacant WBO Middleweight title. Since being signed with Matchroom, Marshall has been slowly progressed to land a big fight and she will get her big opportunity to impress in her toughest test to date against the very tough, experienced Rankin.
Rankin is the former IBO world champion and has challenged twice for a full world title in her 4 careers loses. She is definitely the more experienced fighter and has boxed at a significantly higher level despite coming up short. She has never been stopped before and the heavy-handed Marshall will hope to make a massive statement by being the first to stop her and simultaneously bettering the performance of Claressa Shields.
Marshall has an amateur rivalry with undisputed champion Shields as she is the only person to defeat her amateur or professional. Marshall could perfectly set up that fight if she were to win the world title this Saturday. Shields hopes to avenge her amateur loss in the professional ranks in what would be a massive female fight.
(This fight was scheduled for this card but has been cancelled due to a positive covid-19 test from Team Marshall and will be rescheduled within due time.)
Ritson Vazquez Undercard
Ashfaq Leach: British Title Eliminator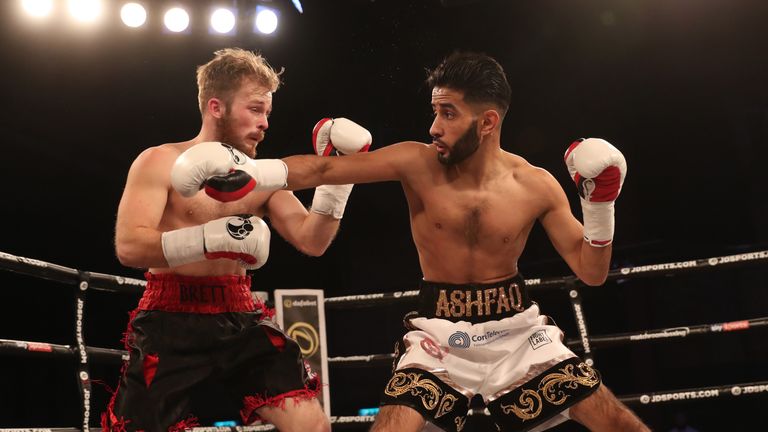 The 2016 Rio Olympian and WBA (Continental) champion Qais Ashfaq takes on another big step up in opposition as he faces the current English Bantamweight champion, Marc Leach. Leach has only suffered one defeat in his 16 contests and now gets a major opportunity on Sky Sports with a win setting up a British title challenge against champion Brad Foster.
Ward Garcia: 10 Round Attraction
Former British champion and (29-0) undefeated contender Thomas Patrick Ward resumes his hunt for a world title against Mexican champion Jose Martin Estrada Garcia. Ward is ranked with 3 governing bodies, most prestigious at number 3 with the WBO and hopes to land a title shot at some point. His career so far has been somewhat disappointing with him struggling to land the big fights in almost 8 years and 30 contests.
Undercard action featuring Laws, Farooq and Scotney
Exciting Welterweight prospect Joe Laws faces another undefeated prospect in Rylan Charlton. Laws is an entertaining and fan-friendly fighter who has made his rise to fame with claims over dropping WBC Lightweight champion Devin Haney in sparring. Also on the card, former British Bantamweight champion Ukashir 'Kash' Farooq makes his Matchroom debut after his controversial loss to Lee McGregor in Scotland last year. In Addition, Ellie Scotney makes her professional debut against Bec Connolly in a featherweight contest.