Heavyweight Legend and undisputed champion Mike Tyson goes into battle with former pound-for-pound number one and four-weight king Roy Jones Jr in an 8 x 2 min round exhibition on November 28 at the Staples Centre, Los Angeles, California on Triller PPV at $49.99 and BT Sport Box Office in the UK.
Originally scheduled for September 12 at the Dignity Health Sports Park in Carson California it was pushed back by 10 weeks to accommodate a live crowd and maximise revenue for the event. The event is sanctioned by the WBC, and the specially made 'frontline battle' belt will be on the line.
This is an exhibition and not a fight which means there will be safety measures including 2-minute rounds, there will be no judges and the referee will be instructed to stop it if the match goes beyond the boundaries of a competitive boxing exhibition. Despite this, they will not wear head guards and 12oz gloves will be used.
Tyson Jones: War of the Battle-Hardened Veterans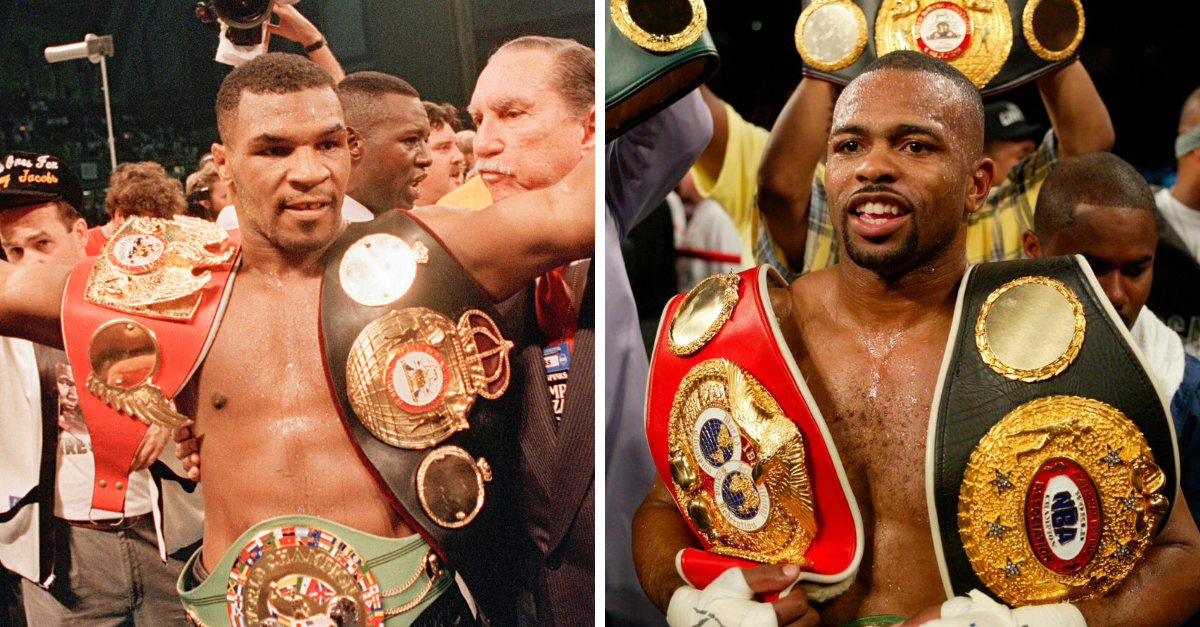 Mike Tyson has not competed in a professional fight since 2005 where he got stopped by Kevin McBride. Since then, Tyson has competed in numerous exhibitions where he has looked from himself. Many expect Tyson to produce the same devastating performances fans were accustomed to seeing in the 1980s but Tyson at 54 is no longer able to do that.
Tyson took more than a decade away from the sport and fitness in general after the end of his exhibition matches in 2006 and has only recently rekindled his love of boxing. Fans have seen Tyson on the pads recently and had a nostalgic feel of Tyson's work but the truth is his performance on November 28 will not be reminiscent of what he once could do.
Roy Jones Jr has competed as recently as 2018 and for that reason significantly more prepared and in tune with his boxing ability than Tyson. Despite this, his last fight where he displayed the skills that make him an all-time great was in 2009 against Jeff Lacy. After suffering several defeats after that point he prolonged his career rather than facing the inevitable retirement.
Jones at 53 a significantly smaller man as he was a career middleweight, super-middleweight but has won world titles at heavyweight before. Although, the WBC and CSAC have made it clear this is an exhibition Jones is aware of Tyson's mindset and style coming into the event and will expect to need to use his skills to move around the aggressive, ferocious Tyson.
Paul Robinson: YouTuber vs NBA Star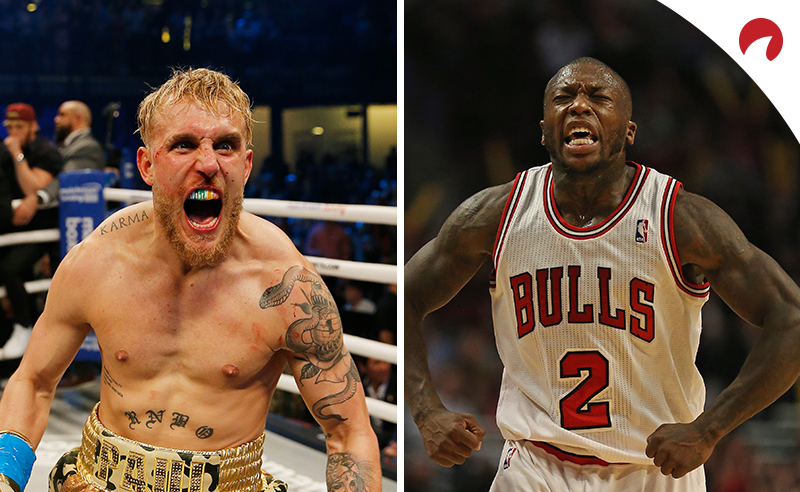 On the Co-Feature, highly popular Youtube star and Internet sensation Jake Paul (1-0, 1KO) puts his unbeaten record and mega-money fight with KSI on the line. He takes on former NBA star, Nate Robinson. Robinson is the first-ever three-time slam-dunk champion.
Jake Paul has had two fights before; one in the amateurs and one in the professional ranks. He has been training boxing for over 2 years and has somewhat decent boxing skills. He fought fellow YouTuber and debutant Deji in August of 2018 where he produced a 5th round stoppage. He made his first appearance in the pro ranks in January of this year against 2-0 amateur AnEsonGib who he obliterated with a first-round TKO.
Jake Paul was trained by Sugar Shane Mosley for his fight with Gib and is now currently under the tutelage of BJ Flores. Paul is probably the most talented and skilled of the YouTuber boxers and definitely possesses the most power. He looks to make a statement against Robinson to get him closer to the pinnacle of his boxing career: a fight with KSI.
Robinson has had zero boxing experience prior to him taking a fight with Paul. Despite this, he is very athletic and has taken up several sports including Basketball and American football and played them all at a high level which means he may be able to adapt his athleticism and skills. But the question is how much can you learn about boxing in just 3 months? And is it enough to beat the likes of Paul?
Paul is a huge betting favourite going into the fight as he possesses a size and experience advantage which is vital at this low-level as well as the power to stop Robinson. They may not bring a lot of technical ability to the ring but they will surely bring a lot of eyes to the event and sport of boxing.
Riley Coulter: A stepping stone for Viddal Riley?
Viddal Riley (4-0), social-media phenom and the trainer to KSI and takes on former UFC fighter Rashad Coulter over 6 rounds. Riley signed with Mayweather Promotions in 2019 and debuted for the company on SHOBox earlier this year. He also headlined a PPV event in Dubai in May of 2019 after producing 2 first-round stoppage victories prior to that.
Riley, an 8-time national amateur champion has been boxing from a very young age and unlike Paul and KSI has championship pedigree and potential. Riley is trained by Jeff Mayweather and hopes to prove his eliteness in a big-platform once again.
Rashad Coulter is best known for his 4 consecutive appearances in the UFC from 2017-18. Other than this Coulter has one professional boxing match in June of 2015 where he got a first-round KO.
He has little boxing pedigree compared to Riley and is considered a huge underdog but he is adamant that his MMA game is focused on his striking and that he has trained boxing for many years.