Former WBO Light Heavyweight title challenger Anthony 'Beast' Yarde attempts to achieve a career-best win against unbeaten Commonwealth champion Lyndon Arthur on December 5; Live on BT Sport at the Church House, Westminster.
Yarde vs Arthur was initially made to be co-main event to the Dubois Joyce Pay-Per-View and then the Tyson Fury-Agit Kabayel fight on the same date it will now get the opportunity to headline its own event.
Dubois Joyce was made on BT Sport subscription and therefore will not have the same strength of chief support and the Tyson Fury fight could not be made due to financial reasons, as a result, we will have Yarde vs Arthur headline on December 5.
This is the second part of Frank Warren's 40-year anniversary special gift to the fans which includes Dubois vs Joyce and Yarde vs Arthur back to back on Subscription TV. 
Yarde vs Arthur: Higher Stakes; More Pressure
When Yarde vs Arthur was formerly announced for April 11, many people had never heard of Lyndon Arthur. Arthur, although was Commonwealth champion only had one fight of any note: when he took on Emmanuel Anim for the vacant title on the undercard of Josh Warrington. 'King' Arthur produced a 12 round unanimous decision against the veteran in a tough-fought battle.
However, since the pandemic, Queensberry Promotions have significantly boosted the profile of Arthur by allowing him to headline a BT Sport show in July; subsequently making the Yarde vs Arthur contest much bigger.
Most gave Arthur little chance against the power-punching, heavily popular Anthony Yarde, but after watching him dominate the come-forward Dec Spelman by boxing on the back foot and using his superb jab and technical ability, many now agree that the tall, strong Arthur will provide a stern test and have a big chance of pulling off the upset.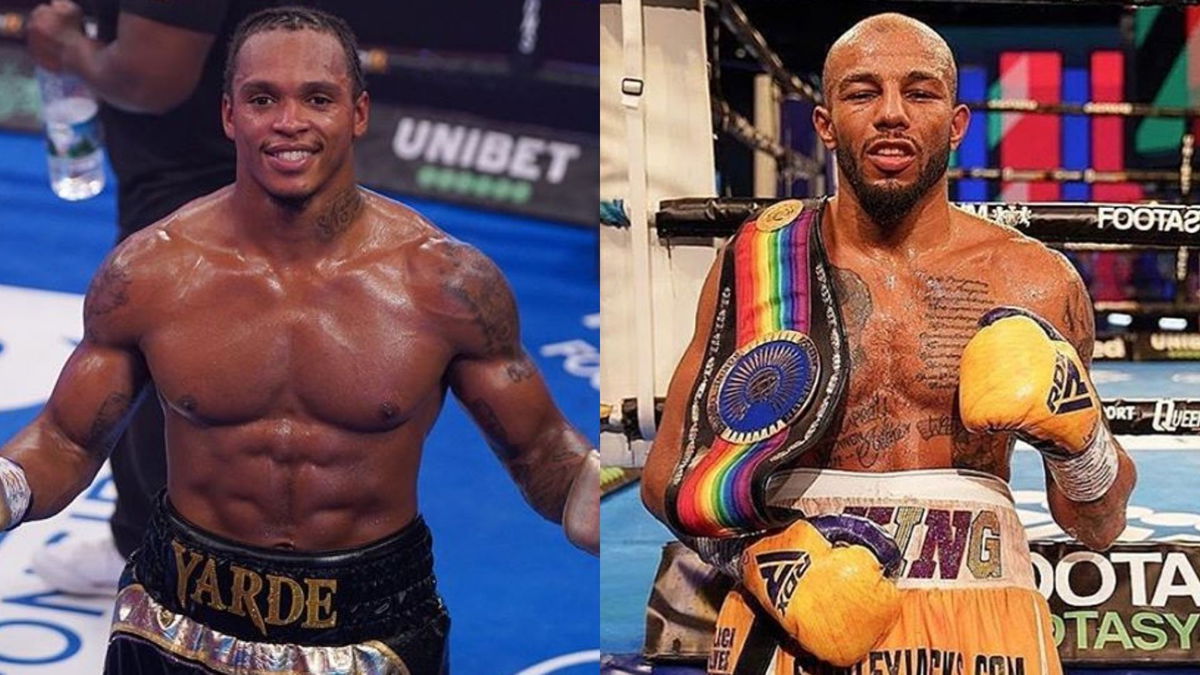 Anthony Yarde fought the same opponent Dec Spelman during the pandemic just 6 weeks after Arthur's one-sided beatdown of Spelman. Yarde managed to do 2 things that Arthur and the British Champion Shakan Pitters couldn't do and that was to knockdown and TKO the previously undropped and unstopped Spelman.
By doing so, Yarde made a big statement although the credibility was somewhat questioned due to the fight being so shortly after the Arthur beatdown and the stoppage being declared a somewhat 'soft' stoppage.
Yarde went (18-0) with 17 knockouts in 2018 and was ranked #1 challenger with the WBO when he was called as mandatory to Sergey Kovalev. Yarde had yet to have a fight anywhere near the calibre of Kovalev to prepare him but took the opportunity anyway and managed to rock Kovalev in the 8th round en route to an 11th-round knockout loss.
'Beast' now attempts to rebuild his career. #1 Smith and #3 Vlassov was recently ordered for the vacant WBO title. With Yarde at #4 and Arthur at #6, it is very likely the winner of this fight could be the #1 contender and mandatory challenger for the belt especially as the #2 Salamov is currently injured.
Hutchinson vs Clarke: Make Or Break for Willy Hutchinson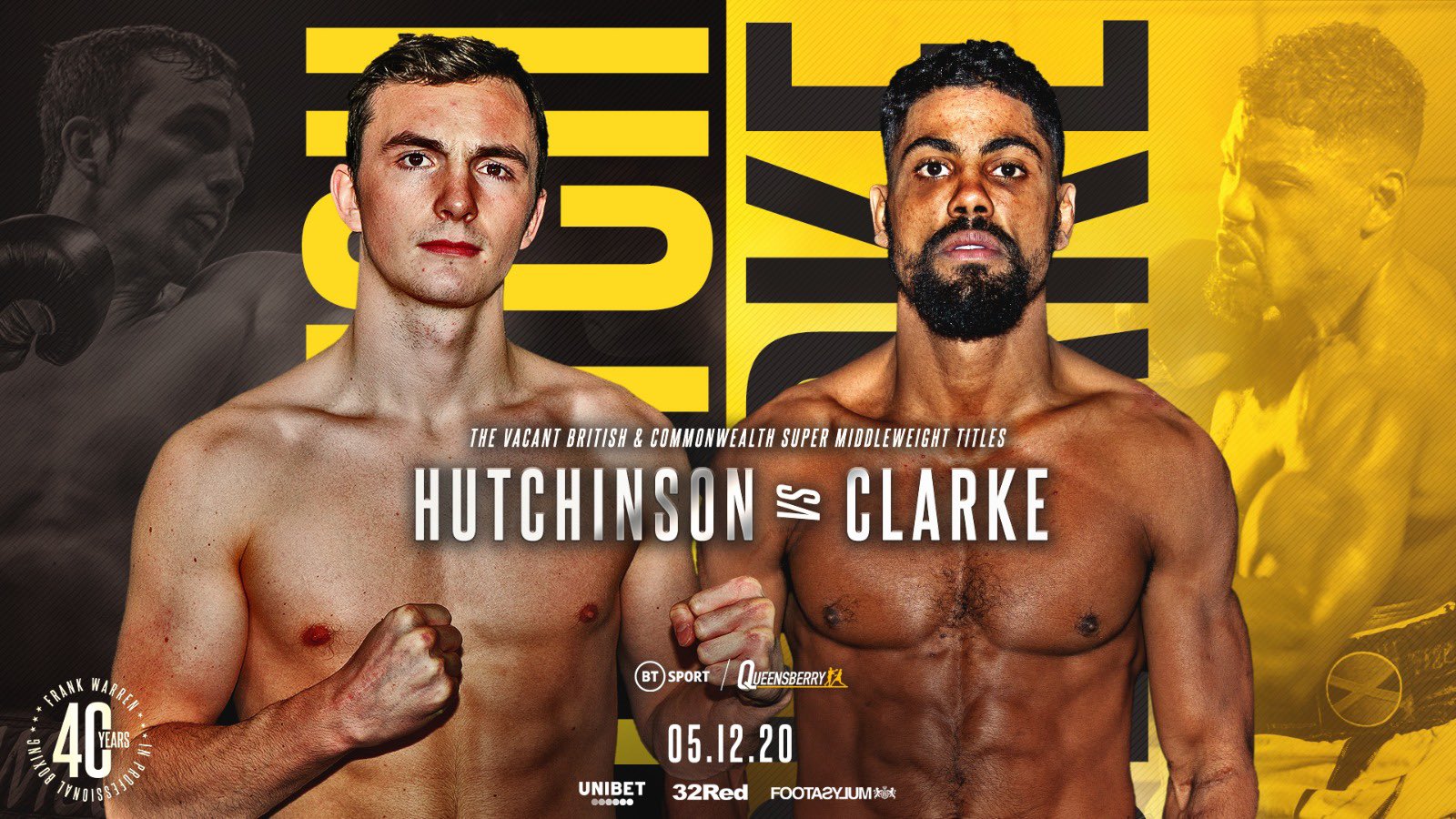 Talented Scottish Prospect Willy Hutchinson (13-0), takes the first big test of his career against (19-1-1) Lennox Clarke for the vacant British and Commonwealth Super Middleweight titles as chief support to Yarde vs Arthur.
Clarke lost for these belts by split-decision in his latest contest in November 2019 against Lerrone 'the sniper' Richards. Richards recently signed with Matchroom and has vacated his belts; leaving them vacant for Hutchinson and Clarke to contest.
Hutchinson boxed twice in the bubble producing 2 first-round TKO's against overmatched opponents and now clearly needs tougher opposition. The 22-year old Youth World champion made his professional debut on his 19th birthday in 2017 and has slowly progressed through the ranks under the promotional guidance of Frank Warren.
Warren now believes that Hutchinson is ready to be let off the leash and will put him in the 'big fights' in the future. Jack Cullen upset undefeated prospect, John Docherty, on the Katie Taylor-led world title tripleheader on November 14 in a 168-pound British Title eliminator and could go on to be mandatory for the winner of Hutchinson-Clarke in 2021.