United is one of the best academies in the world and supplies huge talents such as Marcus Rashford, Dean Henderson and Mason Greenwood who are currently in the United starting lineup. This upcoming season could be the breakthrough season for many of United's Graduates.
Manchester United Wonderkids
Amad Diallo was signed for united from Atlanta in the 2020/21 season and arrived in Manchester in January 2021. Manchester United took a huge risk on Diallo with him playing only 5 professional games and scoring 1 goal. The 18-year-old attracted many large clubs when he made his Serie A debut on 27 October 2019 when he was used as a sub and scored 4 minutes into his debut.
He signed for Manchester United on the 5th of October 2020 with the reported fee of around £25 million – £40 million including bonuses, on a five-year contract with the option of an extra year.
Amad Diallo gathered lots of hype due to the media and was regarded as a "future superstar "by many pundits. He was sent down to train with the under 23 squads and scored 2 In his debut against Liverpool. He was first called up to the senior team on the 9th of February, as an unused substitute in an FA Cup fifth-round match against West Ham.
With United fans crying out for Amad Diallo to get more game time, he repaid Ole and the fans with the opening goal at Old Trafford against AC Millan with a very impressive backwards header. He was then chosen for the ivory coast national team and accompanied fellow Ivorian Eric Bailly who has helped him settle in in Manchester a lot.
Amad Diallo's progress has seemed to be currently halted due to the competition in the right-wing position with Daniel James and Mason Greenwood and ole trusting Dan James in the less important games.
The 18-year-old has a huge future ahead of him and hopefully, he can reach his potential at United, the upcoming season should be his breakthrough season due to him getting used to the premier league and gaining the manager's trust, his pace and quick feet will help united hugely in games and allow great competition for the right-wing position.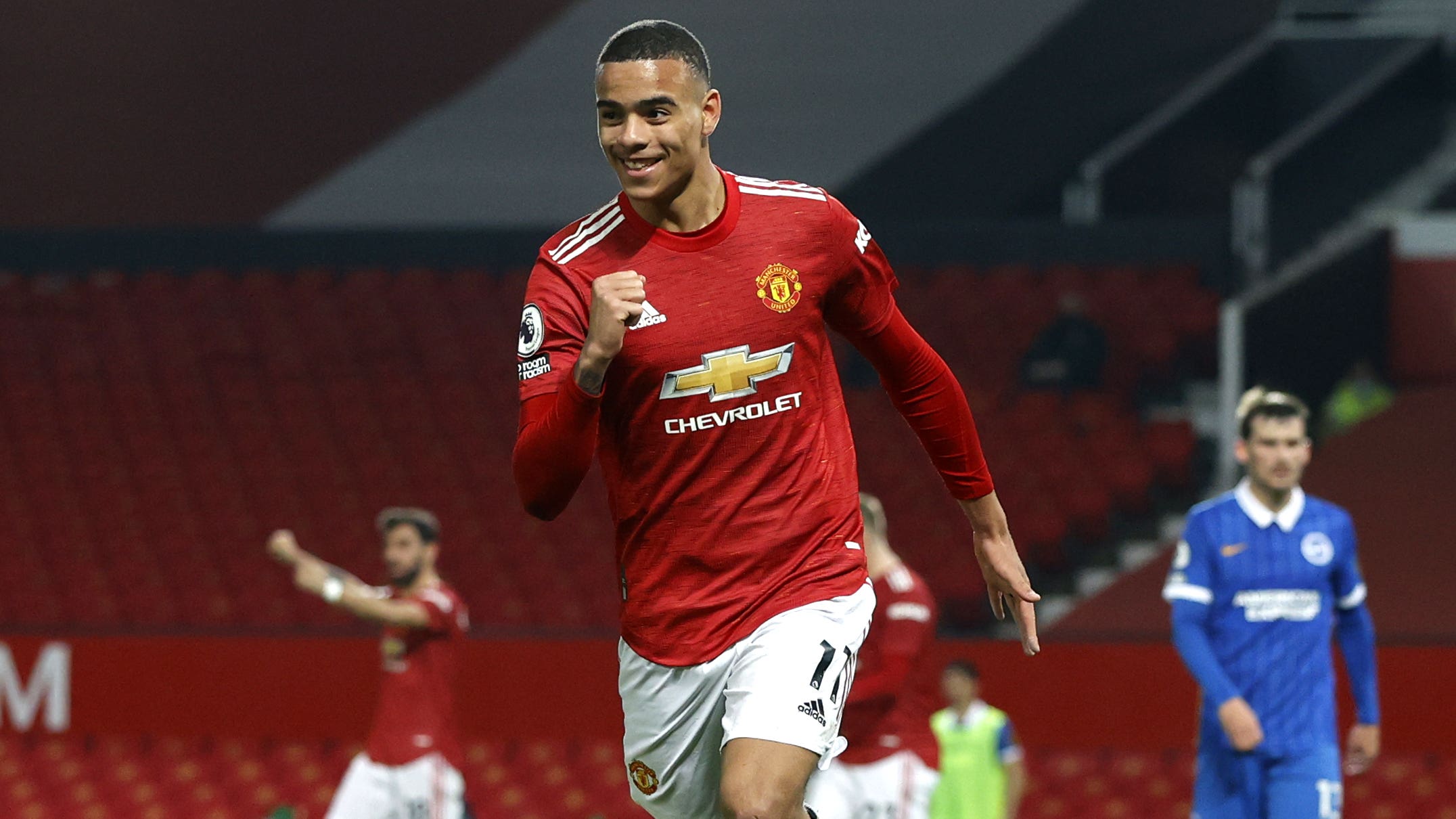 With Mason Greenwood making his debut over 2 years ago and being in and around the united squad ever since it is very hard to believe the wonderkid is only 19 years old. Mason Greenwood currently has 5 goals and 2 assists with many appearances from the bench he has been a key player in United's squad this season.
With United being unable to secure the signing of Jadon Sancho last summer this left United with a hole in the right-wing position. Mason Greenwood being generally a centre forward has taken up the vacant right-wing position. 
With the signing of Edison Cavani in the summer, he has helped the development of Greenwood in becoming United number 9, which Greenwood has stated "becoming the number 9 at Manchester United is a dream of mine".
With the potential of Edison Cavani leaving in the summer could it be Greenwood's chance to have his breakthrough season at the age of 20 and become the striker for united? 
Mason Greenwood made his name in the academy confusing many people including teammates on whether he is left or right-footed and has made a name for himself in the premier league by doing the step over and shooting on either foot which has helped him achieve many goals this season.
After Brandon Williams' continuous run of games towards the end of the 2019/20 season. He has only been used 7 times by Ole Gunnar Solskjaer this season with many appearances from the bench.
With Luke Shaw underperforming last season, this led to Ole giving Brandon Williams his debut on the 29th of September 2019. But with the signing of Alex Telles in the summer, Brandon has been United 3rd choice left-back and has played many games this season in United's under 23s.
With Brandon Williams being a right-footed left-back, many fans are crying out for him to be the second choice right back and would make excellent competition for Aaron Wan–Bisaka and could be a suitable replacement if any injuries occur.
At the age of 20 and already have 2 years of Premier League experience Brandon Williams is one of the hottest full back prospects in the premier league with his blistering pace and excellent tackling ability making him very hard to dribble past.
After making his debut on the 21st of February this year Shola Shoretire has not stopped impressing Ole Gunnar Solskjaer and the Manchester United fans ever since. At the age of 17, he is currently tearing up the under 23's premier league scoring 10 goals in 20 games and currently holds the number 74 shirt at Old Trafford.
Shola Shoretire should look forward to more Premier League games in the 2021/22 season and can offer a bright spark from the bench who can come on and make a big impact if needed. The 17-year-old has a huge future ahead of him and hopefully, he stays United to fulfil his potential and could make a very good partnership with Amad Diallo on the other wing in the future. 
He is currently preferred by Neil Wood (the under 23 coach) to play in a central attacking role and is also able to operate from the wing. 
The English winger has good pace and quick feet which will help him adapt to premier league life and should be played more games in less important premier league games and cup ties and will offer a good option for Marcus Rashford if he needs a rest or picks up an injury
At the age of 18, Hannibal Mejbri is one of United's hottest prospects in the academy. since his signing from Monaco just over 1 and half years ago for around £9 million. Hannibal Mejbri has recently broken into the United first team but is yet to make his debut. The French centre attacking mid has been compared to having the dribbling of Zidane and incredibly striking.
Hannibal Mejbri currently has 4 goals and 10 assists in 23 games this season In the under 23 squad. With United having very good midfielder options due to Bruno Fernandez and Paul Pogba and having back up options such as Van De Beek and Mata it may be difficult for Hannibal Mejbri to break into the first teams but is an incredible prospect to have for the future.
Hannibal Mejbri is easily recognisable due to his large hair and his attitude has been praised by Under-23s coach Neil Wood as he battles to impose himself on the United first team. He is a composed midfielder on the ball, stated Nicky But and compared Mejbri to his former teammate David Beckham and Roy Kean for his leadership skills.