Updated: May 1, 2022 11:00 pm
After watching Canelo's performance vs Billy Joe Saunders, I think most boxing fans can agree that Saul looks near immortal. During the fight you effectively see Canelo landing the cleaner shots, and counters well with the uppercut on the inside, whilst Saunders had his fair share of shots too. It is evident that Saunders was broken mentally, whether he stepped up from his stool or not wouldn't have stopped the outcome.
It's only right to question after this who really would win in a prime for prime bout, Canelo or Floyd Mayweather. Who really is the best fighter of this generation, and who do the youth look up to for hope?
Floyd Mayweather's entered his athletic peak at 25 years old, seen in his 2002 bout vs Luis Castillo. Although close, Mayweather pulled through and won both bouts, earning more respect in the lightweight division, leading up to his bout vs DeMarcus Corley.
This carried through to his bouts vs Morley, Gatti, Hatton. Through the 2002-2007 period, Mayweather developed into the Pretty Boy Floyd we all know his as, the Gatti fight is a personification of this, speed, ring generalship, footwork and IQ. By 2007, Mayweather was the same age Canelo is now, having 18 championship bouts.
Canelo however is currently in his athletic prime at 30 years old, with his first title fight coming 3 years after. Canelo has had 32 championship fights by now, with his prime beginning arguably around the 2013-18 period, with the fights against those such as Cotto, Trout, Kirkland and Khan, establishing Canelo as more than able opponent against top competition.
During this time, he lost against Mayweather himself, where he acknowledged that he rushed into the fight and hadn't given himself enough experience. It is clear in future fights that Mayweather improved his boxing ability significantly. When asked his opinion on the rematch, Canelo claims "I think he's good too but I'm a different fighter now".
Mayweather however insists that he "whopped" Canelo the first time and sees no benefit in a rematch. He states, "Canelo, you a good fighter, but you know what it is against me boy. Class in session!"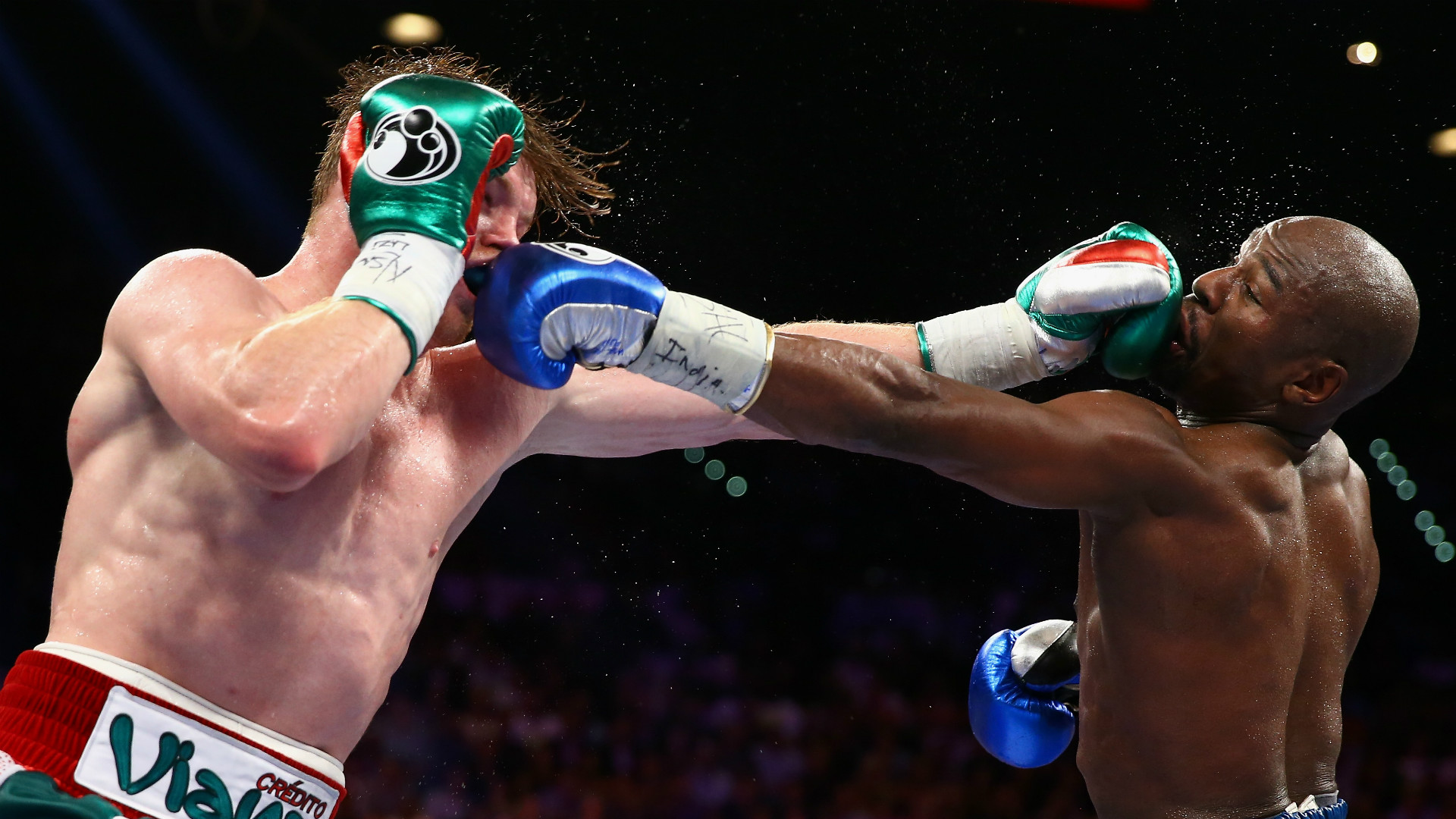 Source: Canelo vs. Mayweather, other archived Alvarez fight replays, highlights on DAZN | Sporting News
Canelo had the better competition when focusing on the two boxers individual weight classes. Chavez jr / Jacobs and Kovalev carry more name than Hernandez and Corrales, although great fighters, they cannot match the same popularity or ability personally of Canelo's opponents.
From 140-154, Floyd has more notable wins, However, both fought equally able fighters eg ODH, Cotto, fighting themselves, Maidana Ricky and Matt Hatton.
Canelo at 154-160 would do better against Floyd than at 147. Floyd wins if they fight at 147. They fought at catchweight, Floyd won. Was it early in his career? Yes. Would e have won if they fought again later on (assuming same weight class)? Debatable, in my opinion, Floyd wins again. And here's why ;
Forget who they fought. If they were in the ring together it would be different, so it's only right to consider which other opponents gave the two fighters problems in the ring.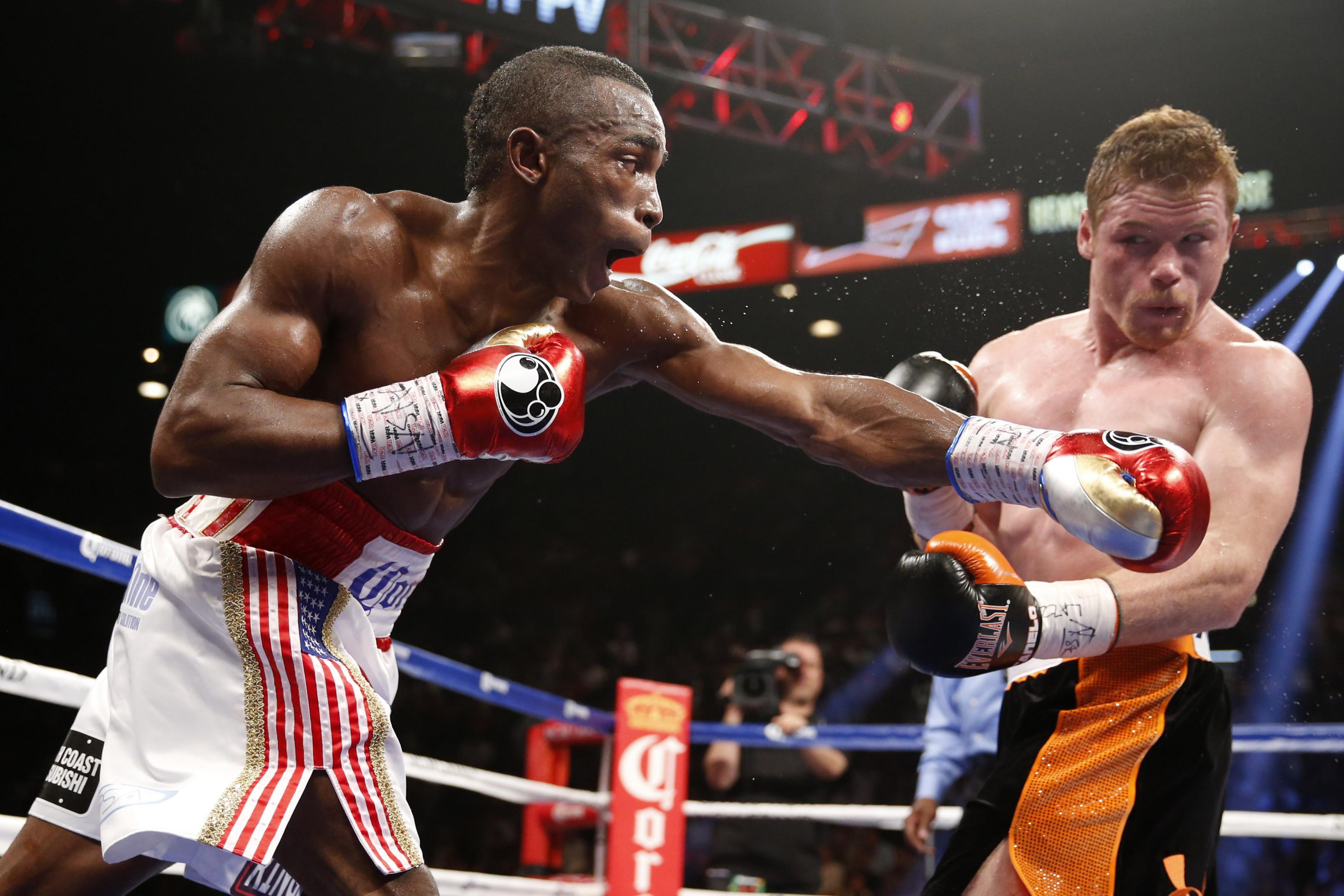 Source – Canelo vs. Lara: How Controversial Results Impact Boxing's Future, Both Fighters | Bleacher Report | Latest News, Videos and Highlights
For Canelo, southpaws such as Lara, Billie Jo Saunders and Trout gave Canelo harder fights than he is usually accustomed to. This wasn't so much to do with the stance switch, however more concerning the footwork and the educated jabs of his opponents. GGG gave Canelo problems via a stiff jab, and also being front footed giving Canelo a taste of his own medicine.
For Floyd, Front footed aggressive fighters seemed to be the problem. We see this vs Castillo, a controversial fight early in his career, the pressure of Victor Ortiz and Maidana proved to effective against a flashy "money" Mayweather offsetting his movement. When we consider the fight they had themselves, we see how Canelo needs to plant his feet before landing his jabs or combinations, whereas Floyd is more educated in his jab and movement from all the hours spent in the gym resulting in the win for him.
Most people may have seen a famous clip of Floyd narrowly pulling his hips away from Canelo's attempted 1-2 to the body – this showed the difference in class between the two champions.
You and I alongside many other boxing fans can agree that whatever the weight or age, this would always be a close fight hands down. If it was to happen we would be seeing a very similar fight to Mayweather v Castillo. But when having to choose a side prime for prime,
I have to stick with Mayweather. Why? The speed and footwork "pretty boy Floyd" has in his day was sublime, partnered by his power and endurance at the time would only offset Canelo more. Yes, Canelo has made improvements since the Mayweather fight, but we cannot forget that Canelo was a World Class fighter by the time of facing Floyd, therefore improvements since then can only go so far.
Yes, the fight would be better but Floyd in his prime would've only given Canelo more issues to face.