Updated: Jul 10, 2016 11:10 pm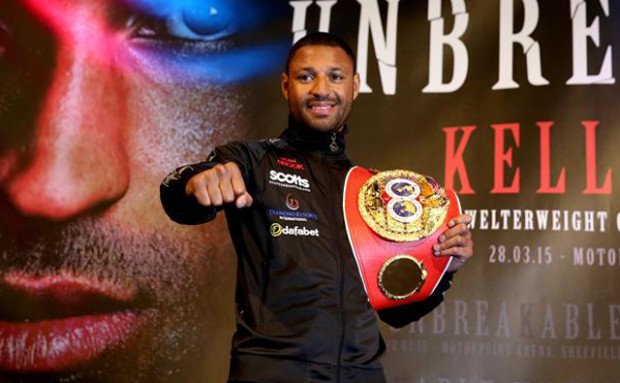 Kell Brook (36-0) shocked the boxing world this week by announcing an upcoming fight with Gennady Golovkin (35-0). Golovkin was being touted to face Chris Eubank JR but as agreed to face Brook who sits 2 divisions below him. It's been reported that Brook accepted the same deal offered to Eubank but whereas Eubank stalled Brook jumped at the oppourtunity.
Brook as always needed that the stellar name on his record and GGG provides just that although just why Brook as agreed to step up 2 divisions for Golovkins world title remains somewhat of a mystery. A knockout defeat for him could raise a lot of self doubt for Brook  especially when you look at the way the likes of Ricky Hatton and Amir Khan's career changed after their knockout defeats. The doubt they created was something those fighters had never experienced and gave future opponents something to target.
Golovkin meanwhile possses's concussive punch power and while Brook's speed and agility will keep things tough for him in the beginning Golovkin will land and he will hurt Brook. Brook is a big welterweight and Golvokin is a small stocky middleweight but even at a push this fight still doesn't make the greatest of sense for both fighters.
Golovkin wins then he has beaten someone 2 weights below and people will say it was expected and he won't get the credit he certainly deserves in the UK. Brook meanwhile had a potential fight against Jessie Vargas lined up and that could of helped him become a household name in the states. At 30 years of age it would of made more sense to have taken a fellow welterweight or further pursued Amir Khan for the career defining fight however this seems somewhat desperate
Brook needs the big fight for both the UK and the US audience but Golovkin isn't that name. The risk far outweighs the reward because of he wins what next? A step back to welterweight or maybe even light middleweight. You can't see Brook doing what Khan couldn't and defeat Alvarez so one would think there wouldn't be any kind of permanent decision to stay at middleweight.