Barcelona is one of the best teams in the world whom everyone is familiar with.
Barcelona has many trophies to their name which include 5 Champions League, 3 Club World Cups, 30 Copa Del Rey and 25 La Liga titles, which is the most number of titles for any teams.
As always, we have seen some new amazing buys by Barcelona which includes Vidal, Malcom, and Arthur but this time not everyone is sure how Valverde is going to line up his stunning team, a team with many high ranking players.
Now let us take a look at the predicated Barcelona line-up for this season.
​Goalkeeper:
Marc-Andre Ter Stegen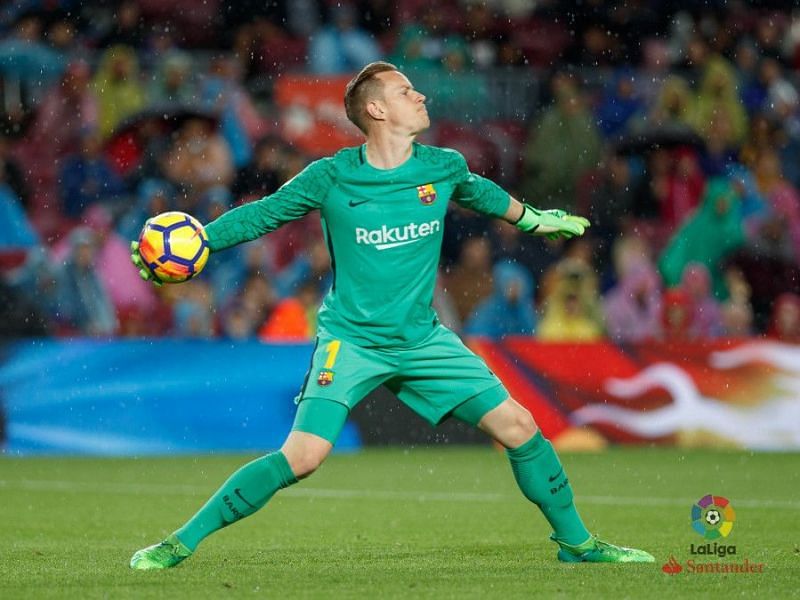 Ter Stegen has been a great keeper for Barcelona in the past few years. He joined Barca at 2014 for 12 million euros and now he is worth much more than that. Ter Stegen has played 141 matches for Barca in his four years and he has now made a good name for himself. He will be playing every match for them this year as he is their main keeper.
Defenders:
Jordi Alba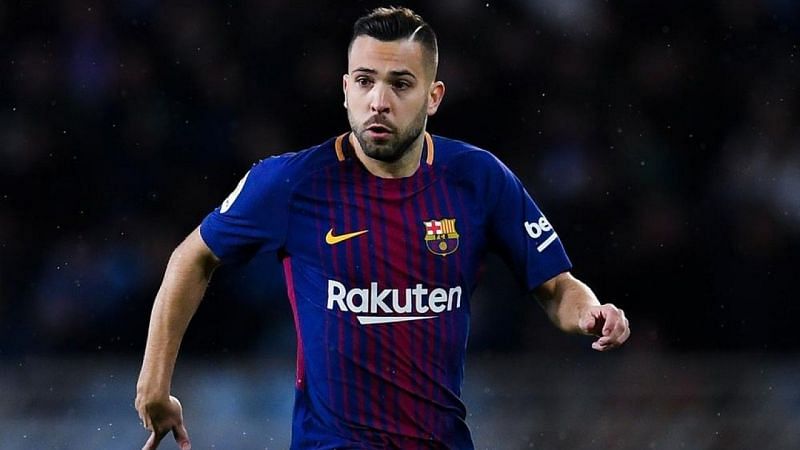 Jordi Alba is a 29-year-old who plays as a left back and he can also support Barcelona through the left wing as he is a player who can also operate in that position. He came to Barcelona in 2012 and has played nearly 250 matches for them. He will continue to start in Barcelona's playing eleven along with others.
​Samuel Umtiti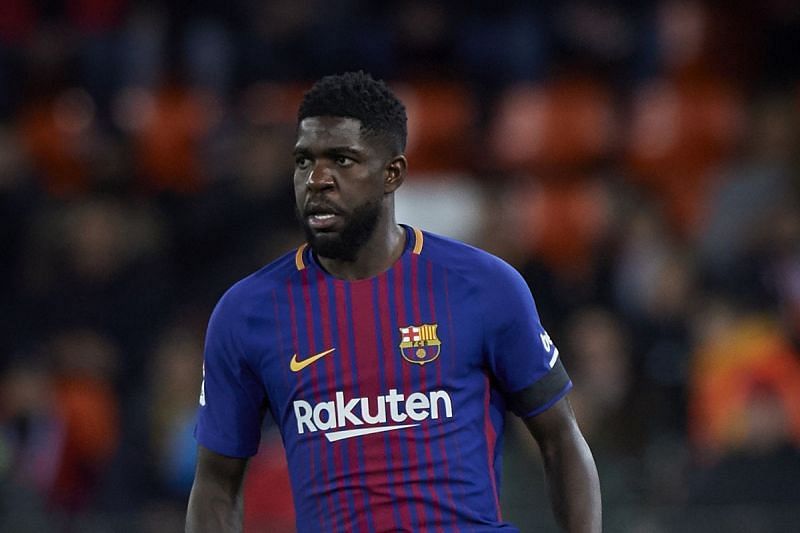 Umtiti is a 24-year-old who is a rock solid center back. We all saw him play for France and he was their main man who controlled their defensive line. Umtiti came to Barcelona from Lyon in the year 2016 and has already played more than 80 matches. He has impressed everyone and his a future star.
Gerard Pique
Pique does not need an introduction as he is not new in this Barcelona team. He came to Barcelona in 2004 and has played more than 400 matches for them. He has always become a strong pillar in their defensive line and he is one of the best center-back currently. He is raring to play alongside Umtiti, Alba, and Roberto in this season.
​Sergi Roberto
Sergi Roberto came to Barcelona in 2010 from Barcelona B. He joined Barca B in 2009 and has also played for Barcelona in his youth career. So he is a Barcelona product and might plan on staying in Barcelona till the end of his career. He has played 201 matches for Barcelona till now and will be starting alongside others.
Midfielders:
Sergio Busquets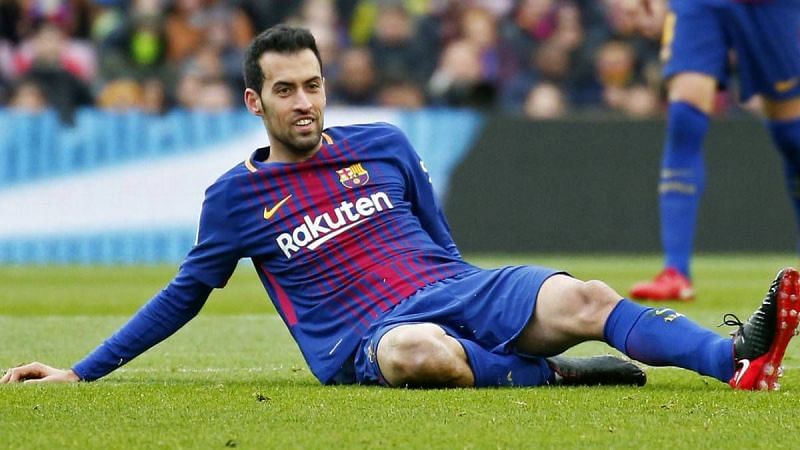 Busquets is a 30-year-old defensive midfielder. He started his Barcelona career in 2008 and he is an experienced campaigner with more than 500 matches in his senior career. He previously played for Barcelona B in the year 2007. Busquets will be one of the main players as he can help the defenders very well by cutting out some counter attacks of the opponents.
Ivan Rakitic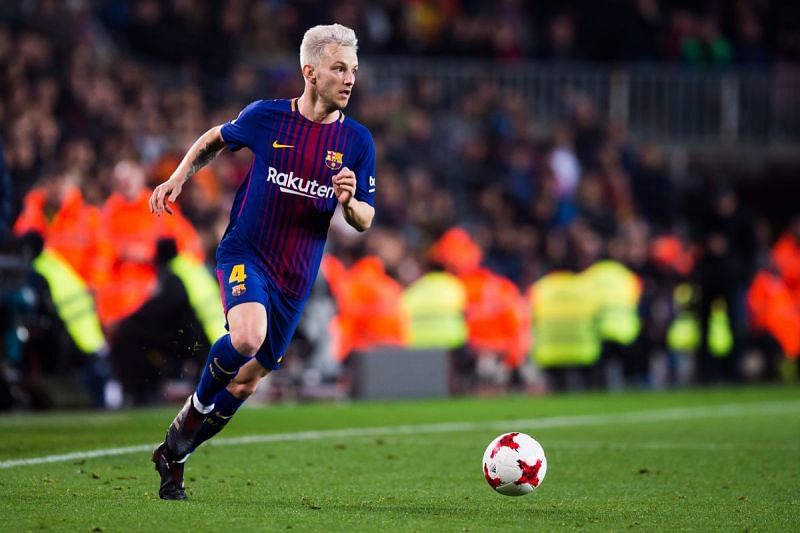 Ivan Rakitic is a central midfielder and he will hold the key in their midfield. Rakitic came from Sevilla to Barcelona in the 2014 season and he is a player who can help them in supporting counterattacks as well as give in some great passes. We saw him play for Croatia in this year's World Cup and he was one of the main reasons they reached till the final.
Arturo Vidal
Vidal came to Barcelona this summer for an amount of 25 million euros. Vidal started his career in 2005, he has played for many teams like Bayern Leverkusen, Juventus and Bayern Munich. He is a versatile and hardworking player as he can play a role of a defensive as well as an attacking midfielder. In Barca, he would be playing as an attacking midfielder since Busquets is already playing as a defensive one. Vidal looks like a great signing for Barca and he will be eager to play for them.
Forwards:
Philippe Coutinho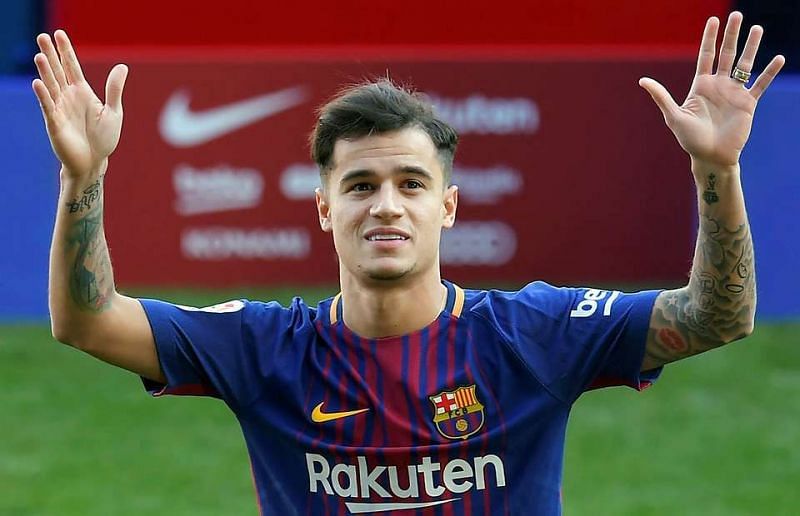 Coutinho came to Barca last year for a huge transfer fee of 142 million euros including the add-on fees. He went on to play 22 matches for Barca and scored 10 goals in it, which is quite good for a newcomer. Coutinho is seen as a replacement for his Brazilian teammate Neymar Jr who left Barca to join PSG. This 26-year-old has the potential to become a great star in Barcelona.
Luis Suarez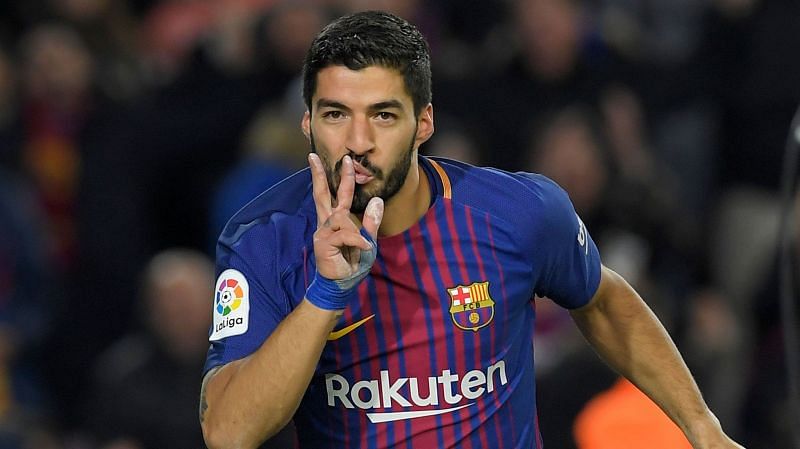 Luis Suarez came to Barca in the 2014 transfer from Liverpool. Suarez is known for his skills in finishing and final touches. He has played nearly 200 matches for Barcelona and has scored 152 goals in it, which is extremely good. Suarez will be playing in the middle of Coutinho and Messi, so he might be used as a target man by Valverde.
Lionel Messi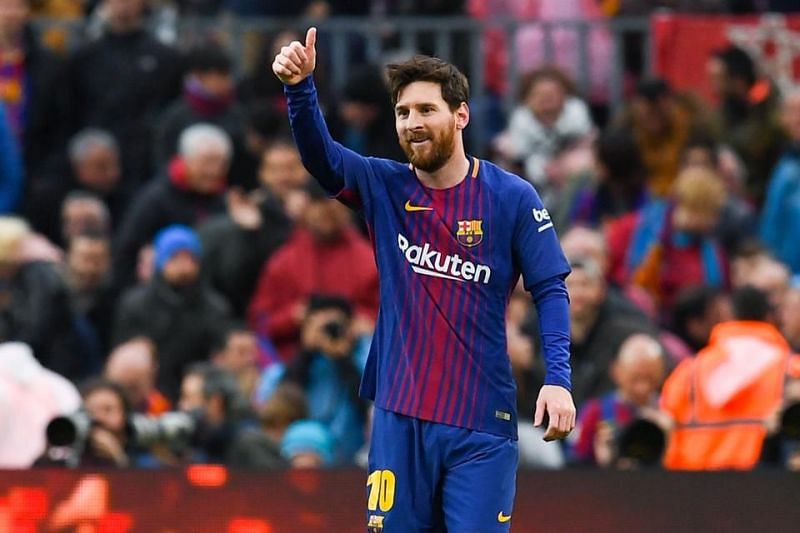 The name says it all, Messi is seen as one of the greatest players of all time. The 31-year-old joined Barca in 2005, he has previously played for Barcelona C and Barcelona B. He is known for his finishing, positioning, quick reactions, ability to run through the defenders easily and what not. Messi is also the captain of Barcelona from now on as Iniesta has left. Messi has played 637 matches for them and has scored 552 goals in it, which shows why he is named as one of the greatest ever. He will be itching to get into the ground to start scoring again and win the trophies.
The Full Team: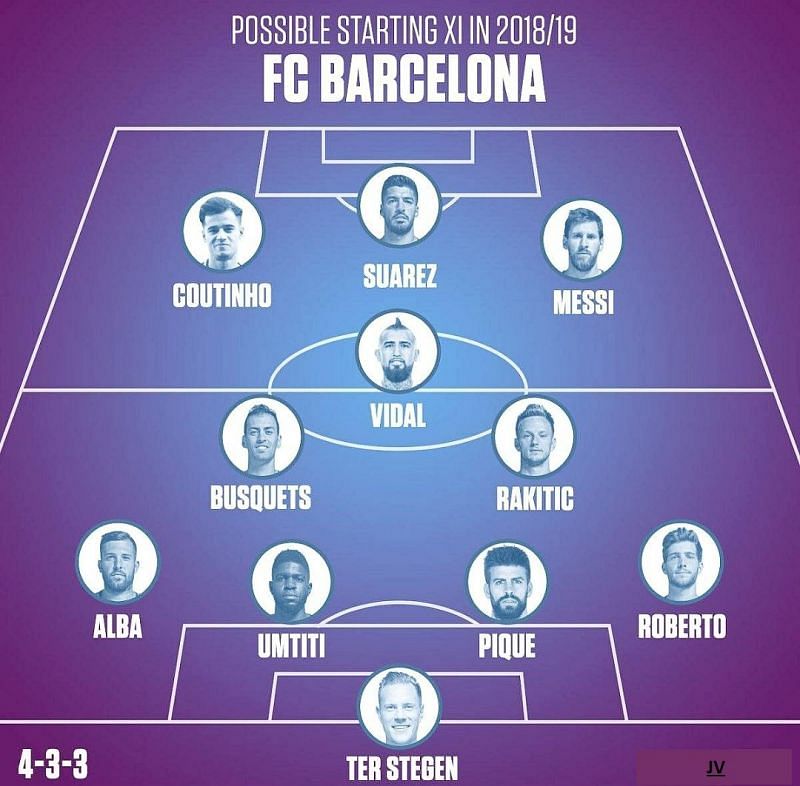 The playing 11
This is the most probable starting eleven for the Catalans this season and they are predicted to play in the 4-3-3 formation. They have reinforced their team this summer and they also have enough backups in the form of Dembele, Malcom, Arthur, Alcacer, Semedo, Vermaelen and Cillessen.
Barca seems to be one of the best teams currently especially the trio in the front line is really strong. They have the potential to win many trophies this year including the Champions League. So let's wait and watch how Valverde and his team get through.