Liverpool FC Footballing season
No dust has settled from the end of the domestic footballing season. The UEFA nation's league came to a conclusion and since the final, sports fans around the world have been indulged in a gluttony of sport. The Women's Football world cup was first out of the blocks, hot on their heels was The African cup of nations. Not to be outdone on a simple technicality of seniority the U23 world cup also kicked off, whilst the mesmeric for club and not so mesmeric for Argentina Lionel Messi, stepped out of retirement and slipped on the last game of Argentina's failed bid to win the Copa America as he was sent off and Argentina went home, way before the final. The cricket World cup and the 148th Open championship Golf nervously fidgeted in the dugout, whilst Wimbledon raised its hand and allowed the Women's netballing world cup to grab a piece of the action. Pre-season began and is now in full throttle for most top European clubs, and with it comes the rumours of transfer deals, with arrivals and departures that would rival any international airport, as clubs act like lottery winners and look to invest in their squads.
Some high profile players have already flown the coop with Eden Hazard's projected move to Real Madrid – a deal made in principle at this stage last year – already taken full flight. Whilst Antoine Griezmann's 'should I stay or should I go' bandwagon, has been able to finally resist the Stockholm syndrome effect, Athletico Madrid's manager Diego Simeone appears to resonate to all players he works with, and finally moved to Barcelona. With Joao Felix the highly sought 19 year old Portuguese International unable to resist Simeone – leaving Benfica where Felix scored 15 with 9 assists last season for the lure of the Argentinian manager at Athletico.  Other high profile but not as prolific players such as Gareth Bale, Romelu lukaku, Paul Pogba and now Argentinian Paulo Dybala of Juventus – who is not enjoying the illustrious golden retirement of CR7, have seen their dreams of moving club become as stagnated as their footballing careers.
Then just when the furore of who is actually moving, and what potential targets irritable footballing fans worldwide, are certain will individually challenge for the Ballon d'or, if signed. As well as elevating their new team into the reflected echelons of world football.
Liverpool fc community shield lineup
The curtain raiser to the English premier league commenced and gave a glimpse of what can be expected this season as Manchester City and Liverpool FC contested the FA Community shield at Wembley.
After the game which Man City won 5-4 on penalties after both teams were tied level at one a piece after 90 minutes, pundits and ex-players alike further reiterated the chants of the fans as they determined the strength of Jürgen Klopp's Liverpool FC.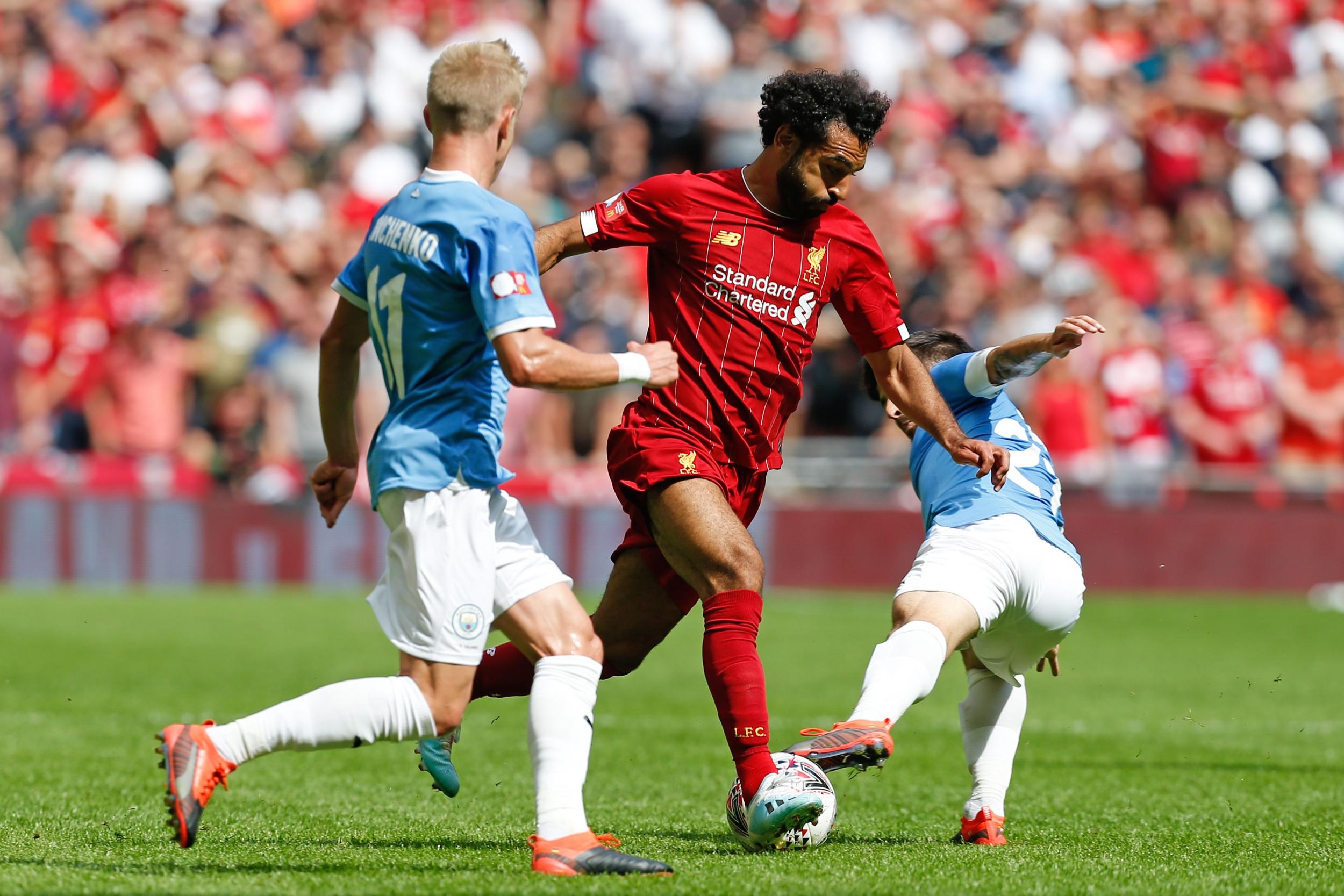 A lethargic first half outing with which Liverpool where second to every ball, and Mohammed Salah  who was unfortunate after bettering cities full back, to capitalise on three separate occasions. Ended the half a goal down, a lapse in concentration from Salah after a cleared set piece out of Liverpool's 18 yard box allowed city runners into the box with Sterling reaping the rewards.
Jordan Henderson
The second 45 minutes brought a reversal in fortunes as stern words from Klopp at half time and a tactical switch that saw Henderson drop deep to form a double pivot between Van Dyke and Robertson as well as the high tempo, which meant a quicker switch in play, that Guardiola said 'we couldn't control' (Doyle, I. Liverpool echo). The introduction of Keita further left City on the back foot, with his surging runs into City's final third.
Dreaded penalties
Eventually it was the toss of a coin – the dreaded penalty shootout – that separated both teams with a solitary penalty save from Liverpool's Gini Wijnaldem spot kick. An indictment of the single point that separated the two teams last season.
Georginio Wijnaldem
The inclusion of Harry Wilson, Rhian Brewster and just signed Harvey Elliot in the squad, meaning they collected loser medals is further insurance for Klopp's kids that he will be integrating youth into the senior set up this coming season. As fans and pundits alike check the LFC coffers and ascertain who is needed for Liverpool to surmount a serious challenge on all fronts this season. Klopp has also looked at Liverpool's bank balance along with the balance of his squad and, the fruits of his and  LFC staffs labour over the past 2 seasons is about to be born to fruition.
Rhian Brewster and Harry Wilson
Stagnated careers and players looking for an escape from debilitating contracts are not part of the Anfield model for elevating Liverpool past the glories of 2 European finals in two seasons, winning it at the second attempt.
Continuity and the Klopp way, are the threads that make Liverpool what they are today. Prioritising the squads at all levels, with development in the Liverpool way of playing crucial and enabling Klopp to bring players from the youth system into the senior setup.
The next set of potential Ballon d'or nominees could have been standing on the touchline – collecting their medals – as was evident after the Community shield final. Soaking up the experience of playing in the big leagues as they have soaked up the philosophy of Klopp. Ready to step into the void left by the inevitable, season long suspensions, injuries and need for a breather that the senior players at LFC will sorely need this coming term.
So join the bandwagon that promotes ludicrous, tunnel vision spending, regardless of the financial clout to back it up. Just to avoid the  inevitable frowns, all round, every time Klopp makes a tactical decision this season.
LFC Trophy cabinet
Or you can clear your heads as Anfield makes space in their trophy cabinet, for the next influx of trophies, whilst engravers world over get to grips with the spelling of Rhian, Wilson and Elliot to name a few that will be given the chance this season to see their names alongside the likes of VVD, Salah and Mane.
The Ballon d'or past & future